Which Churches are Found in Fort McMurray?
Posted by Brett Campbell on Tuesday, February 11, 2014 at 11:08:44 AM
By Brett Campbell / February 11, 2014
Comment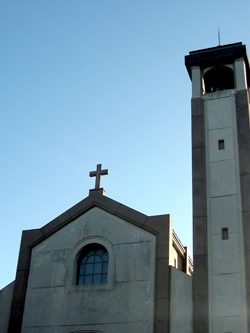 Finding a new church community is important once you get settled into a new area. Joining a church can allow you to get involved in the community, meet new people and become a part of the city again. Here are the churches found in Fort McMurray.
Downtown Churches
All Saints Anglican Church - Manning Avenue
Fellowship Baptist Church - Alberta Drive
Lutheran Church Trinity - Alberta Drive
Markaz UI Islam - Gordon Avenue
McMurray Gospel Assembly - Main Street
Native Christian Fellowship - Gordon Avenue
St. John the Baptist Roman Catholic - Hospital Street
United Church of Canada - Gordon Avenue
Thickwood Area Churches
Alliance Church - Spruce Street
Emmanuel Baptist Church - Cornwall Drive
Evergreen Community Christian Reformed Church - Tundra Drive
Presbyterian Church - Cornwall Drive
St. Paul Catholic Church - Signal Road
St. Thomas Anglican Church - Signal Road
Other Churches Near Fort McMurray
Christ The King Lutheran - Brett Drive in Timberlea
Church of Jesus Christ of Latter Day Saints - Beacon Wood Road, Beacon Hill
Fort Chipewyan Community Church - Fort Chipewyan
Fort McMurray Christian Assembly - Brett Drive, Timberlea
Jehovah's Witnesses - Gregoire Drive, Gregoire
Seventh Day Adventist Church - Greely Road, Gregoire
It doesn't matter what type of religion you practice, you can find a church close by to become your new church home. The groups, the events, the services and everything else involved with a church makes it easier to become a part of a new company.
Finding the right church doesn't have to be hard when you're new to Fort McMurray. Choose the one that fits best for you and just start going. Next thing you know, you'll have new friends and a new community of people to spend time with doing the things you enjoy.