Which Charitable Organizations are found in Fort McMurray?
Posted by Brett Campbell on Tuesday, August 5, 2014 at 12:31 PM
By Brett Campbell / August 5, 2014
Comment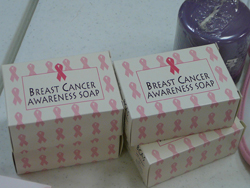 If you're looking to donate to, get help from, or volunteer at a charitable organization in Fort McMurray, you have many options to choose from. There are charitable organizations that benefit children, families, individuals with illnesses, and even the environment.
Fort McMurray Center of Hope
Center of Hope located at 1 McLeod Street in downtown Fort McMurray is a charitable organization that assists the homeless in becoming self-sufficient. They welcome all homeless individuals into their facility during daytime hours and provide them respect, support, understanding, and guidance toward rebuilding their lives.
Boys and Girls Club
The Boys and Girls Club is an organization that offers kids and young adults a safe and supportive place where they can overcome obstacles in their lives, meet others and build positive relationships, develop self-confidence and self-worth, build skills for life, and experience new opportunities. It is a wonderful charity that changes many children's lives for the better.
Wood Buffalo Food Bank
The Wood Buffalo Food Bank is more than just another food pantry for low income individuals. They offer a variety of programs such as their Traditional Hamper Program which is a food pantry, a mobile hamper program which travels to rural areas where there is little or no transportation to issue food to the low income families.
They also have a program which provides healthy snacks to local schools for kids and young adults who go to school hungry, as well as a Community Crisis Support program which offers food and supplies to local agencies in the event of a natural disaster or other type of crisis and helps displaced families find new housing as well as providing them with necessary food and supplies. Last, but not least, they have a program called the Basic Shelf Program that offers workshops over a 12-week period that teaches families how to shop for food and cook on a limited budget.
Other charitable organizations located in Fort McMurray include: