When to Stop Renting and Buy a Home
Posted by Brett Campbell on Friday, June 15, 2018 at 8:40 AM
By Brett Campbell / June 15, 2018
Comment
When to Stop Renting and Buy a Home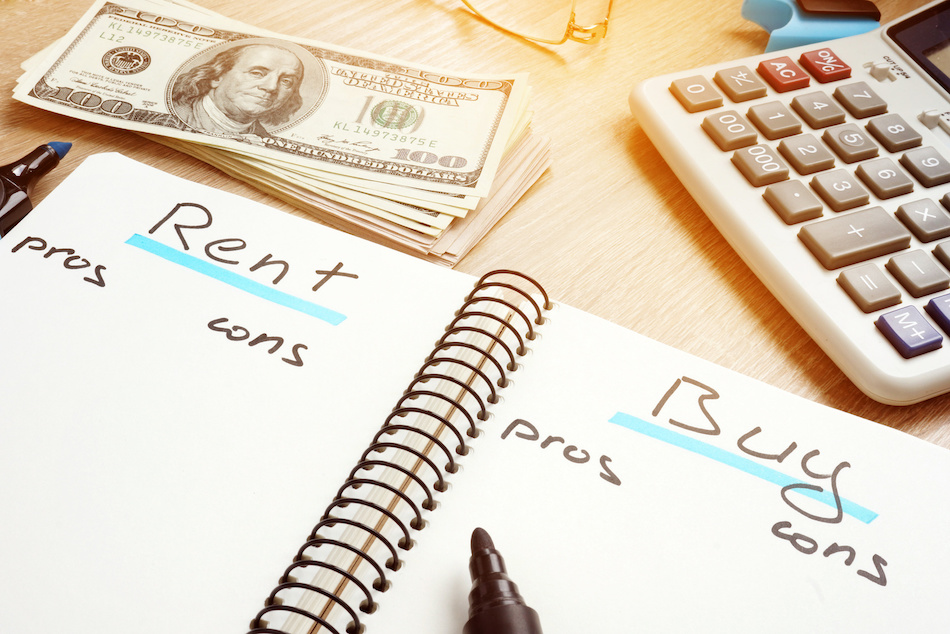 While it may seem that many are homeowners, there are a number of residents that have chosen to rent. It is important know when it makes sense to become a homeowner rather than a tenant. First-time homeowners may not be aware of the factors affect one's ability to buy a home with a home mortgage loan and the many obligations that come along with homeownership.
Buying a Home
Most individuals looking to buy a home will require a home mortgage loan. This is one of the largest loans most will ever take out and it will be necessary to make regular payments toward the loan itself, any mortgage insurance and other expenses associated with the loan. It is necessary to figure out how much of a home one may be able to reasonably afford. The lender may provide one amount but it may be necessary to look for less expensive homes if one has significant debt or has to make allowances for child support payments or other regular expenses.
Carefully look over the budget and determine how much money can be allocated for a down payment, closing costs and initial maintenance of a property. For some it may be necessary to wait in order to set aside funds for a larger down payment or to improve one's credit score before applying for a home mortgage loan. Potential homeowners may want to look into the Home Buyers' Plan (HBP) or create a tax-free savings account (TSA) to make it easier to buy a home.
Be Practical
Renters looking to buy need to assess their current financial situation. Understand the costs of the initial purchase and which professionals and programs may be useful when buying a home. There are additional considerations for first-time buyers, including:
Do you need a house or a condo?
Which locations or communities will meet your needs?
Will you buy a move-in ready home or one that may require repairs?
Those who are thinking of making upgrades may want to look into grants, programs and incentives available from the Federal Government. Prospective buyers may need to adjust their budget to have funds to cover such costs and may have to decide on which repairs would be prioritized and which may be tackled at a later date.
Have Good Credit?
Potential buyers may not be aware of how important credit score and credit history is when applying for a conventional home mortgage loan. Those with good or great credit scores may be more likely to be pre-approved for a home loan. This is useful when looking for homes in competitive markets. Sellers and agents often take potential buyers more seriously when they have been pre-approved.
No one wants to waste value time and energy selling a Gregoire home and working with a buyer who is then turned down for a mortgage loan. Those looking to buy may want to make sure that their credit score and credit history are such as to be attractive to a lender. Get a free credit report before looking at homes and learn whether or not there are areas that may need improvement.
Should You Rent or Buy?
There are many reasons to buy a home. That being said, many renters may continue to rent or to wait until more favorable market conditions arise before buying a home. Speak with a reputable local agent to learn more about what to expect from the home buying process.