What's the Quality of Life like in Fort McMurray?
Posted by Brett Campbell on Tuesday, August 19, 2014 at 7:41:54 AM
By Brett Campbell / August 19, 2014
Comment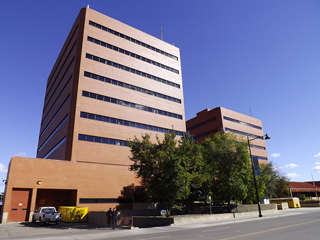 The quality of life in Fort McMurray is actually very, very good. Let's start by talking about economic opportunities in the area. If you are an entrepreneur you will love this place. Ideas truly flourish here. With so many families deciding to make City Centre their home the opportunities are limitless. There is a strong demand for entertainment, restaurants, retail stores and so much more.
If you have ever dreamed of being your own boss this is the perfect place to make it happen. There is so much demand for new business in the area. If you need a little help check out the Entrepreneurship Initiative. This is a program put together by City Centre McMurray with the sole purpose of helping small business owners get the ball rolling. Besides restaurants and entertainment there is also huge demand for construction and new development.
One of the many reasons families choose to relocate to the Fort McMurray area is due to the low residential taxes. As we all know residential property taxes are a vital part of any city. They help maintain certain services and amenities that are necessary for the community to continue to grow and flourish.
Over the past seven years the residential taxes in Fort McMurray and the Wood Buffalo region have not changed. They have remained low the entire time.
If you have children you will love the excellent educational facilities. You will find primary, secondary and post-secondary facilities for your children to attend. The schools are full of students from various different backgrounds. They also teach English as a second language and have a French Immersion program. Your child will love going to the schools in this community.
Fort McMurray also has an expanding healthcare system. The local hospitals are great and the family doctors and nurses work closely with you to help you and your family stay healthy. If you need help finding a health program you can use the Wood Buffalo Primary Care Network. So to answer your question, the quality of life in Fort McMurray is absolutely wonderful.