What's the History Behind Fort McMurray?
Posted by Brett Campbell on Wednesday, January 8, 2014 at 4:22 PM
By Brett Campbell / January 8, 2014
Comment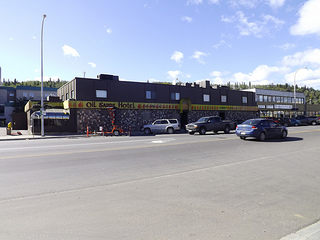 The dominate people in the Fort McMurray were originally the Cree people. In the late 18th century, the Europeans took over the area, however. Originally, these early settlers used the Anthabasca Oil Sands to waterproof their canoes.
Peter Pond was one of the first European explorers to come to the area in 1778. He came to the area looking for furs because of the demand in Europe for this commodity. Pond also went further to the south and explored the Clearwater and Athabasca Rivers. However, he set up his trading post to the north near Lake Athabasca. This post stayed open until 1788 and at this time, he moved his trading post to the Fort Chipewyan area, which is the oldest settlement in Alberta.
The first description of the oil sands to be recorded happened in 1790 by Alexander MacKenzie. By this time, the Cree people were trading with the European explorers on a regular basis. This was the time of the North West Company and Hudson's Bay Company, which were in heavy competition with each other.
Fort McMurray wasn't actually established until 1870 when it was established as a Hudson's Bay Company trading post. It became a transportation stopover years later for those using the Alberta and Great Waterways Railway, which arrived in 1915.
This part of Alberta has played a large role in the petroleum industry throughout the country. IN the early 20th century, oil exploration started to occur, but the population of Fort McMurray remained small. However, by 1921 this had all changed with the development of a refining plant.
Bulk tests were first done by the Alcan Oil Company and the first company to successfully extract oil from the oil sands was the Abasands Oil Company. This didn't happen until the 1930s. From this time, the production of oil out of this area grew quickly and reached nearly 1,100 barrels per day by World War II.
The population of the area grew to around 2,000 by 1966 and it had gained status as a town. Over the next 15 years, the population grew to 31,000 and it became an incorporated city.
However, on April 1st of 1995, the city decided to become a part of the Municipality of Wood Buffalo. It's no longer designated as a city and is now a part of the R.M. of Wood Buffalo.