What types of Things can you do at the Wood Buffalo National Park of Canada?
Posted by Brett Campbell on Friday, July 4, 2014 at 2:53 PM
By Brett Campbell / July 4, 2014
Comment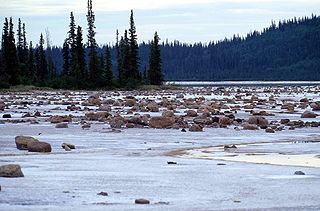 Wood Buffalo National Park was founded in 1922 as a safe haven for the remnant of bison in Canada.  It was and still is one of the largest National parks in the world.  In fact, it is bigger than many entire countries.  Even getting there can be part of the adventure.  Kayakers and Canoers can put in a Fort McMurray and paddle the almost 300 km to the park.  The less strenuous way to go would be to hop a plane.
When you arrive there are many things you can do.  During the colder seasons you can watch the bison frolicking in the snow, and then join in the fun yourself, albeit, not at the same location.  You can create your own trail on skis or snowshoes, or you could skate across a frozen lake.  
The park has three rivers running through it that are gentle.  These can provide a nice relaxing kayak trip for the day or you can pack your gear and make it a weekend camping trip.  
Of course, as a National park in the far northern plains of Canada, what could be better than a hiking trip?  Grab you camping gear and set out on the trails crisscrossing the countryside around the Salt River.  
You can find remote places seen by few other human eyes as they are accessible only on foot or by plane.  While wandering around the wilderness, you might get a treat and catch a glimpse of one of the few remaining whooping cranes.
Wood Buffalo National Park was recently picked to be a dark sky preserve.  It is the largest such preserve in the world.  At night a look up will amaze you.  The sky is full of so many stars you will not believe it.  There are more than you could ever see from an apartment in the city.  The Northern light can also be seen here and this close to the pole the view is amazing.