What Type of Unique Wood Buffalo Tours can you Enjoy?
Posted by Brett Campbell on Saturday, January 31, 2015 at 8:58 PM
By Brett Campbell / January 31, 2015
Comment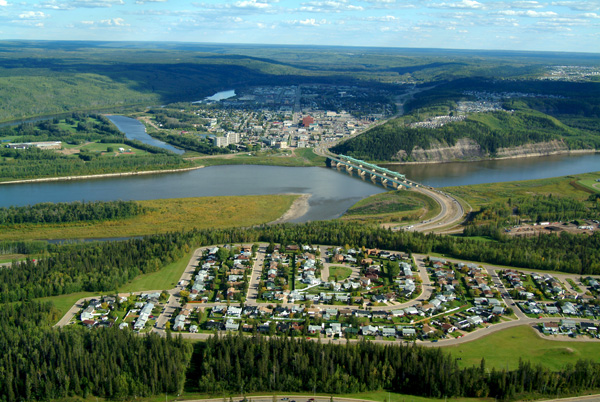 Wood Buffalo of Canada is a growing city that continues to attract people to joining the area and calling it home. There are many things to enjoy in Wood Buffalo and one activity that many find enjoyable are the Wood Buffalo Tours.
They are one of the most popular experiences to enjoy in the city because you can take part in touring your own town in a unique way. Whether you want to try a helicopter ride, an aerial tour or even a wilderness tour, here is a look at the top ways to experience Wood Buffalo.
Wood Buffalo Wilderness Tours, Ltd.
Experience the true beauty of Wood Buffalo by taking a wilderness tour through great Northern Alberta. Wood Buffalo Wilderness Tours, Ltd. believe in sharing their family heritage with their customers. Tours are all-season programs in which you'll be guided by an experienced tour guide that knows much about culture and land.
Customers can even use their tours for ecological studies, hunting and fishing in which you'll have their full dedication to achieve the understanding. The family owned business also offers snow mobile tours, camping tours, boating tours and more.
Helicopter Tours
At the Fort McMurray Municipal Airport in building #29, check out the Wood Buffalo Helicopter tours. You can get amazing views from the sky and an aerial view of the oil sands while in the helicopter. It's been a family tradition for over 25 years. You'll have an Oilsands Tour expert, a customized tour, you choice of time limit and a guide with extensive knowledge and experience.
Aerial Tours in Fort McMuuray
Want to see the growing city from the bird's perspective? The aerial tours of Fort McMurray are some of the popular choices. It's very affordable and every seat on their plane are high which mean they offer a beautiful view. The pilots with McMurray Aviation go to the Oilsands Discovery Center to learn more about it and pass that one to guests. Your tour will last around an hour
If you're looking for a unique tour in the Wood Buffalo area, any of these choices will provide just what you need.