What is Wood Buffalo Known for?
Posted by Brett Campbell on Wednesday, February 12, 2014 at 12:32:52 PM
By Brett Campbell / February 12, 2014
Comment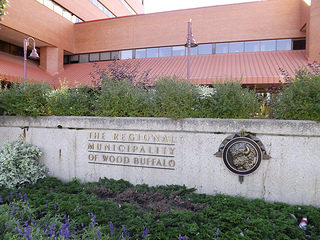 Wood Buffalo is an interesting area found in Alberta and is known for many things. Mostly, this area of the province is known for the oil sands, but there's more to it than just oil.
This Regional Municipality is found in the lower Athabasca River basin. Fort McMurray is the largest community in the area and provides multiple rivers including the Clearwater River, Christina River and the Hangingstone River. All of these rivers and the large natural areas here make for great outdoor activities.
These rivers provide for quite a bit of fun, but they also tend to experience high flows during the spring snow melts and during heavy rainfall. Sometimes flash floods can happen during ice breaks, as well.
Clearwater River is part of the Canadian Heritage Rivers System and flows into Lloyd Lake in Saskatchewan. This river can be used as a baseline river system because it lacks the oil sands developments the others have.
Wood Buffalo is the fastest growing industrial area in Canada because of the Athabasca Oil Sands, which are huge oil deposits found throughout the area. This is also the largest municipality in Alberta by area.
The population of Wood Buffalo has been subject to controversy twice since 2007. The census and the reported population haven't matched and some of the population numbers have been rejected. Even with the controversy, the estimated population of the Wood Buffalo area is just over 65,000 residents.
Many communities are found within Wood Buffalo with unique attributes. Fort McMurray is the largest, but it's just one of the many communities found here.
Overall, the Wood Buffalo is known for two major things: the oil sands and the outdoors. This area is full of activities and is growing like crazy because of the oil sands.