5 Things Fort McMurray Is Known For: Fort McMurrary History & Fun Facts
Posted by Brett Campbell on Monday, August 29, 2022 at 7:49 AM
By Brett Campbell / August 29, 2022
Comment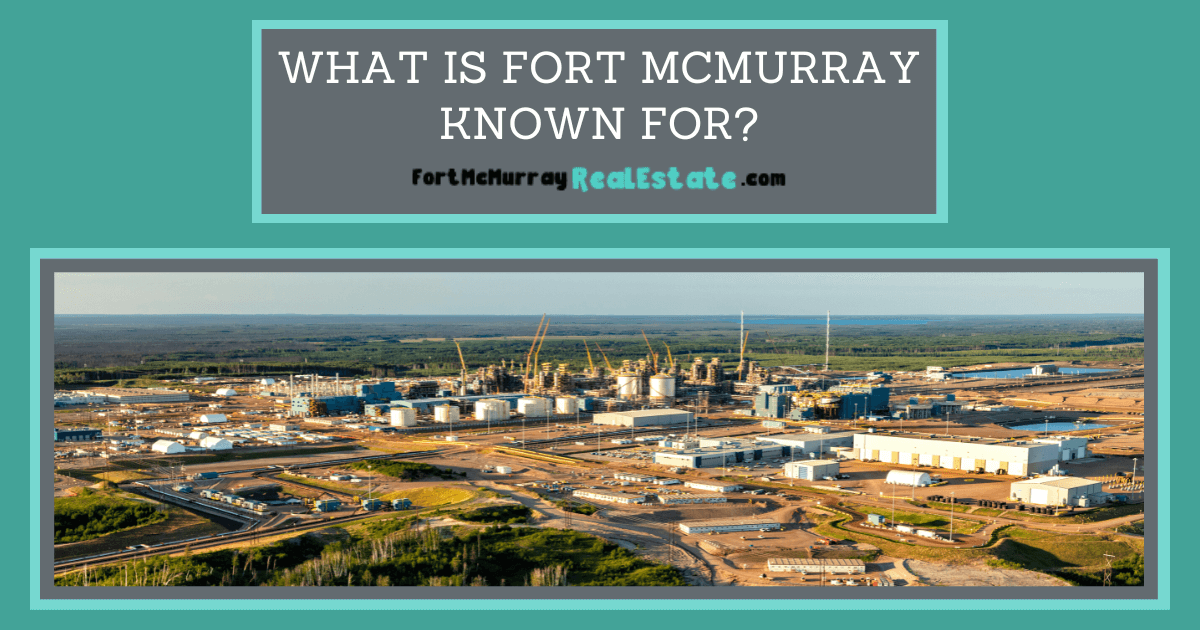 Located in northeast Alberta, Fort McMurray is home to over 70,000 people. Not officially designated a city, this "urban service area" is surrounded by vast picturesque boreal forests filled with wildlife. Fort McMurray is also at the heart of the Athabasca Oil Sands and has played an instrumental role in Canada's petroleum industry.
Over the years, the Fort McMurray area has attracted many people to visit for outdoor pursuits and to put down roots. Learn more about the corner of the world known as "the heart of Canadian oil production" and affectionately referred to as Fort Mac.
Fort McMurray & the Athabasca Oil Sands
Fort McMurray is a former oil boomtown centred on large deposits of highly dense crude oil known as the Athabasca Oil Sands. Sometimes also referred to as the Athabasca tar sands, these deposits make up the largest known collection of crude oil, or bitumen, in the entire world. Oil sands are a mixture of soil, clay, minerals, water, and bitumen. The extremely viscous bitumen must be processed before it can be used to make fuel and diesel.
The Athabasca Oil Sands is one of three within the province of Alberta, which has significant, long-standing ties to the oil and gas industries. Fort Mac is one of Canada's largest hubs of oil production, with the second-largest oil reserves in the world. Locals and visitors can learn more about the area's history at The Oil Sands Discovery Centre, a must-see for those looking for things to do in Fort McMurray.
Unsurprisingly, oil is by far the dominant industry in Fort McMurray's economy. Major employers include the following petroleum companies:
Stantec
Syncrude
Suncor Energy
Canadian Natural Resources Limited
Shell
CNOOC Petroleum North America ULC (formerly Nexen)
Imperial
Demand for housing is high in Fort McMurray, primarily because so many people relocate to the area for oil and gas-related jobs. One pleasantly surprising thing about living in Fort Mac is that, despite the area's in-demand housing, condos and townhomes are generally less expensive than those in major cities such as Toronto and Vancouver.
Get the Best View of the Northern Lights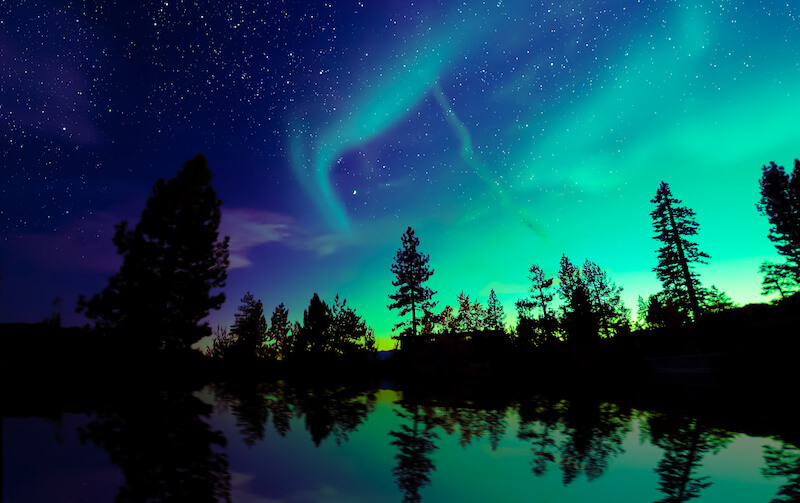 The Athabasca Oil Sands may be the biggest draw to Fort Mac, but it's certainly not the only thing to see in town. Fort McMurray is one of the best places in the world to view the Northern Lights. Formally known as aurora borealis, these dynamic patterns of colourful bright light often appear as curtains, rays, or spirals.
Fort McMurray is within easy driving distance of two notable national parks for catching the aurora or general stargazing. Wood Buffalo National Park, Canada's largest and second-largest worldwide, is home to the world's largest International Dark Sky Preserve. Elk Island National Park, near Edmonton, is another fantastic spot for watching the sky. It's also an important wildlife refuge, home to one of Canada's largest elk herds and many Plains bison, which were once near-extinct. For those interested in a guided tour to view the Northern Lights, several local outfitting companies operate out of Fort McMurray, including Alta-Can Aurora Tours Inc.
The best times to view the Northern Lights are during the cooler months, from early fall through early spring — but environmental factors have to be just right. Book a trip for a few days to give yourself ample time to catch these breathtaking displays. Wear warm clothes and bring some patience — the experience is well worth it.
Fort McMurray Is a City That's Not a City
Although several residents and local media outlets refer to Fort McMurray as a city, it's technically an unincorporated community known as an urban service area. It is the largest in Alberta and is recognized as a city for the sake of laws related to public infrastructures, such as roads, highways, drains, and culverts. An official city until 1980, Fort Mac became designated an urban service center in 1995 when it merged with Improvement District No. 143 to become what is now known as the Regional Municipality of Wood Buffalo.
Despite its name, Fort McMurray was never an actual fort. The Hudson's Bay Company established a post in the area in 1870 and named it for chief trader William McMurray. In 1947, Fort McMurray and the nearby Waterways community integrated and became the village of McMurray for the next 15 years.
During that time, McMurray was incorporated as a town in 1948. The "Fort" in its name was restored in 1962 to reflect the area's history. Fort McMurray was later incorporated as a new town, an urban municipal designation no longer in use. It retained this status until September 1, 1980, when it was incorporated as a city.
Experience the Outdoors in Amazing Ways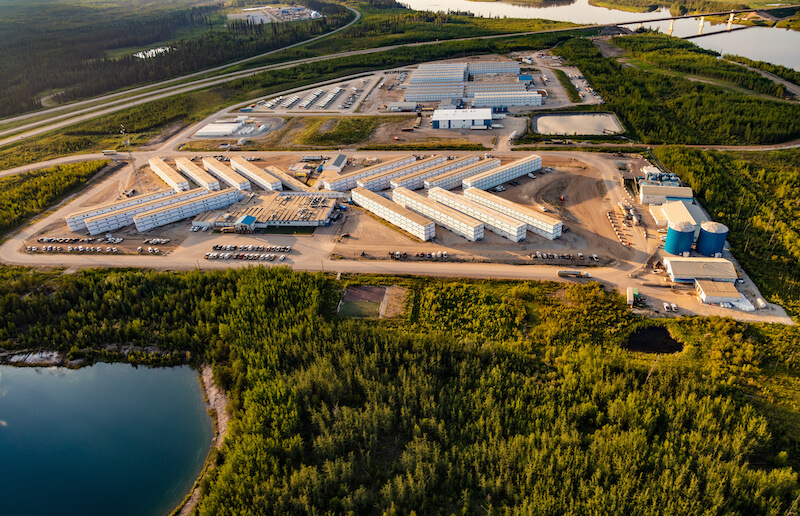 As if the Northern Lights and proximity to two spectacular national parks aren't enough, Fort McMurray and the Wood Buffalo regional municipality have a lot to offer to outdoor enthusiasts, thrill seekers, and nature lovers. Surrounded by dense boreal forest, the area features over 130 kilometres of multi-use trails for nature walks, more challenging hikes, cross-country skiing, cycling, and more. Other locations for outdoor fun include:
Athabasca Sand Dunes: Sightseeing tours, off-roading in all-terrain vehicles, and hiking
Birch Mountain Outfitter: Comfort camping, fishing, hunting, and ATV activities
McMurray Aviation: Guided aerial tours that cover the city, the oil sands, and Fort Chipewyan with aircraft that can land on either water or the ground
Phoenix Heli-Flight: Customized tours of Fort Mac and the oil sands, including work camps associated with significant oil and gas companies such as Suncor and Syncrude
Adventure Awaits in Fort McMurray
Fort McMurray has much to offer visitors and residents alike. Come for career opportunities in oil and gas and stay for the natural beauty of over 60,000 square kilometres, including lush boreal forest, sand dunes, and other natural areas for open-air exploration. Appreciate the splendour of the Northern Lights and see all that northeastern Alberta offers.