What can you do to Easily Create more Curb Appeal?
Posted by Brett Campbell on Friday, November 13, 2015 at 4:19 PM
By Brett Campbell / November 13, 2015
Comment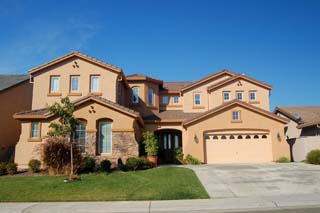 As the seasons change, you want to improve upon the way your home looks. Doing a few small things to the outside of your home can make a huge difference. In addition, if you are trying to sell your home, the outside is the first thing a potential buyer will see.
There is a good chance they will drive on by if the outside of your home is not in good condition. Here are some simple things you can do to improve the curb appeal of your home.
Siding
You do not want the siding on your home to be dirty. This will have a direct reflection of your home. People think if they do not take care of the outside of their home, then the inside must be bad as well. You can spray down your home, and make it look shiny and clean.
This will go a long way when buyers are looking at your home. A little soap and water with a good scrub brush will do the trick. You will be able to rid your siding of all dirt and debris.
Paint
If you have siding that is painted, it is always a good idea to give it a fresh coat. This can literally take years of wear off your home, and instantly become appealing again. You want to care for all the chips, cracks or runs that may be in the paint on your house siding. Also, consider hiring a contractor if you are uncomfortable with your paint ability. You could cause your home to look worse if you give your home a bad paint job.
Lawn
You will want to make sure that your lawn is in order. You want the grass to be cut, and dead flowers removed from flower beds. Your trees and bushes should be trimmed up, as well.