What Buyers and Sellers in Fort McMurray, Alberta Can Expect
Posted by Brett Campbell on Thursday, December 24, 2015 at 1:06 PM
By Brett Campbell / December 24, 2015
Comment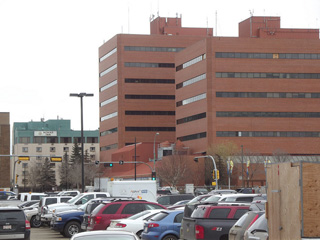 What is not to love about Fort McMurray, Alberta? The area is rich in a number of key ingredients that create the ideal place to call home. The outdoors are fantastic providing ample opportunities for hiking, camping, and just relaxing watching the wildlife. But, there is also a growing real estate market here. More people than ever want to move into the area to take advantage of the incredible surroundings. Whether you are buying a second home in Fort McMurray or you are going to seeking to move your family, there is plenty of reason to do just that.
What Fort McMurray Has to Offer
Fort McMurray is a more urban area than most of the area. Once a city, it is now an urban service area located in Wood Buffalo. It is home to about 61,300 people and sits along Highway 63 in the Clearwater River Valley. The area is a hot spot for oil production and has long been an important timber location as well. Today, though, it is growing in terms of residents for those seeking refuge. The area has a strong commercial centre, right on the waterfront. And, there are good quality schools here as well.
Real Estate Opportunities in Fort McMurray
Real estate options in Fort McMurray are varied. One of the most popular options is the development of new construction. These modern, stylish homes are some of the best for those looking for a place to raise a family. However, condos are also growing in prominence and value here, especially those overlooking the waterfront. On the other hand, you will also find spacious, older properties with ample land.
When buying real estate in Fort McMurray, it's important to know that home values are on the rise. The area has a large number of spacious, luxury homes coming on the market as well as homes ideal for young professionals or smaller families. What's the right option for you?