Upcoming Events at MacDonald Island Park
Posted by Brett Campbell on Friday, December 19, 2014 at 10:41 PM
By Brett Campbell / December 19, 2014
Comment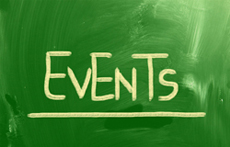 MacDonald Island Park is one of the most popular spots in the Wood Buffalo area. Many events are held here throughout the year. Here's a look at some of the upcoming events at MacDonald Island Park.
Sheldon Germain 3-On-3 Challenge - December 27th to 29th
This event is a youth hockey tournament and will be held over three days. There will be multiple divisions playing on three ice surfaces. Whether you will be playing or you just want to enjoy some good hokey action, this event is a great choice for plenty of fun.
The Stampeders in Concert - February 28th, 2015
For $49, you can get your tickets to see The Stampeders in concert. For $69, you can choose Reserved Seating tickets and enjoy this musical group from even better seats. The Stampeders are known as one of the best Canadian bands of the 1970s.
Grand Slam of Curling Syncrude Elite 10 - March 19th to 22nd, 2015
If you love curling, this event will provide plenty of great action. It will be held at the Suncor Community Leisure Center and will provide plenty of fun. Tickets range from $230 to $330 per person.
2015 Tim Hortons Canadian Ringette Championship - March 29th to April 4th, 2015
This interesting event will include more than 40 ringette teams with over 900 athletes. There will be more than 200 games place over ten days on multiple ice surfaces. Ticket information isn't available yet, but will be soon.
Northern Kickoff - June 13th, 2015
This highly anticipated event will be held at the new SMS Stadium. It will feature an exhibition game with the Edmonton Eskimos to start the season. This will certainly be an unforgettable football event.
These are just a few of the many events coming to MacDonald Island Park soon.