Top Things to do Throughout Fort McMurray
Posted by Brett Campbell on Wednesday, October 23, 2013 at 10:32:18 AM
By Brett Campbell / October 23, 2013
Comment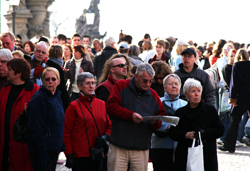 If you're relocating to the Fort McMurray area and you're not sure what to expect, understanding the things you can do in the area will help. Here are some of the top things you can do throughout the area.
Discover the Oil Industry
One of the things you can do is discover all types of things about the oil industry. This area is full of history and fun when it comes to the oil sands and it's important to understand the industry within the area. Whether you visit the oil sands, take a tour, enjoy the museum or anything else, this is one of the top things to do in Fort McMurray.
The Stone Wall
Visit the stone wall and enjoy the fact that it's been there for a long time. It's found at an apartment complex and it's one of the oldest in the area.
Ramp Across the Road
This ramp is one of the only of its' kind and has become famous across the world. It's a display of art and vehicles can enjoy being suspended as they go from one side to another.
The Hanging Chair
A historical hanging chair is found on Confederation road and this is a part of the local history. It is one of the most famous landmarks in the area and provides an interesting spot to enjoy. Even celebrities come to the area to see this chair.
Wood Buffalo Viewing Point
An area never mined or changed, the Wood Buffalo Viewing Point is a great place to see buffalo and enjoy nature. It's found in the Syncrude area and provides a look at the beauty of the area.
Oil Sands Discovery Centre
A place full of learning and perfect for your day trip, the discovery centre is a must see in the area.
Athabasca River Walking Trails
The entire area of Wood Buffalo is known for natural beauty and finding it along the Athabasca River is a great way to go. These trails provides some of the best views and allow visitors to reconnect with nature.