The Costs and Returns of Residential Solar Panels
Posted by Brett Campbell on Thursday, July 26, 2018 at 8:26 AM
By Brett Campbell / July 26, 2018
Comment
The Costs and Returns of Residential Solar Panels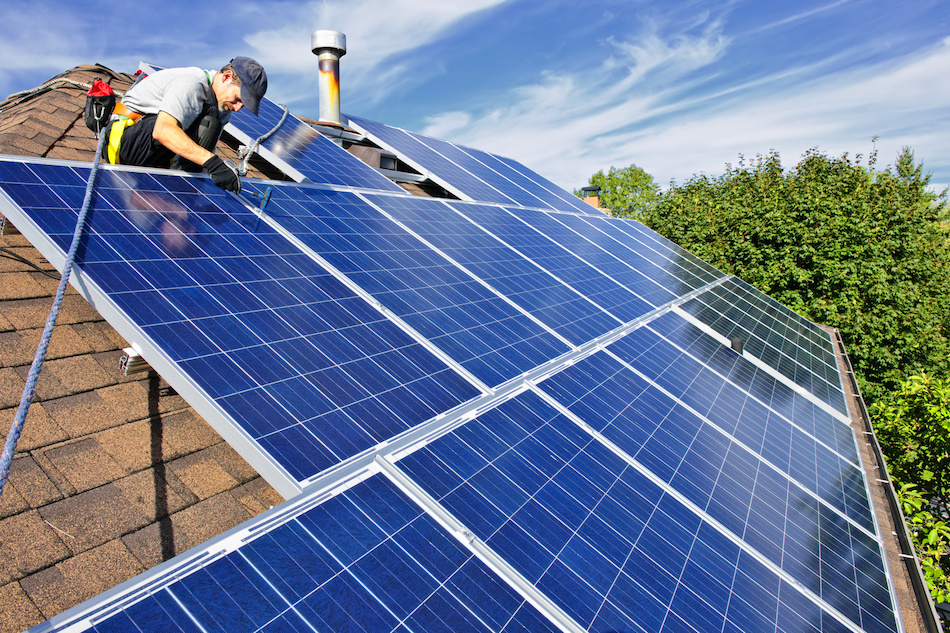 Sustainable construction has never been more relevant than it is today, as conscientious homeowners struggle to make responsible choices without breaking their budget. Solar panels are undoubtedly one of the best examples of renewable energy, but many homeowners still wonder if they're worth the initial price of installation. Learn more about the environmental and financial benefits of solar panels in residential real estate.
Start-Up Costs of Solar Panel Installation
The price tag of a full set of solar panels can run a homeowner an average of between $15,000–$30,000 depending on the province in which a home is located. Bear in mind this is only an average though, with full costs depending on the size of the home and the vendor a person chooses. Thankfully, homeowners with solar panels may also be entitled to tax incentives that can decrease the out-of-pocket costs (actual savings will depend on each province's rules). To fully recoup the cost of solar panels, a homeowner typically needs to live somewhere between seven and 20 years in the home before they even have the option of saving money on their electricity bill.
Increased Efficiency & Lower Prices For Solar Panels
Solar panels have increased in popularity in a very short amount of time, and green energy companies have stepped up to meet the demand. Not only has the efficiency of solar panels distinctly improved (even considering the cloud coverage in many parts of Canada), but the average costs of solar panels have also been steadily falling. They've already dropped more than 50 percent since they first debuted. Some provinces have truly begun to embrace what this could mean for their wider energy goals. The Canadian Solar Industries Association conducted a thorough analysis of the costs of solar panel and the costs of electricity to determine that the two should be in sync by 2020. They determined that, with or without a subsidy, Ontario homeowners could be able to recoup their costs in as little as five years.
The ROI of Residential Solar Panels
The best way for homeowners to determine how much they'll spend (and save) on solar panels in the long-run is to check into the current incentives being offered in their province. The most common type of incentive is a net metering program that offers financial incentives to homeowners who generate more energy than they use. Some power companies may provide credits on future bills while others will send the homeowners a straight cheque for their contributions. Ontario residents receive $0.54 for every kW hour they produce, but the rates will vary from province to province. With electricity rates rising at a rate of about 2 percent a year though, solar panels can create a system of steady returns rather than steady spending.
Community Solar Power Sharing
Community solar refers to locals sharing the costs and benefits of solar power for a lower overall cost. By gathering solar panels together, residents can generate more electricity with less sunlight. Also known as solar gardens or solar farms, this program opens up the possibility of solar power to practically anyone living within the community solar boundaries—including renters or homeowners who cannot install panels to their roof. Community solar is not widely practiced in North America today, but city officials are becoming more aware of the primary advantages of helping their cities and towns become greener. Those who have embraced community solar are currently working out the best ways to distribute the energy and financial incentives, which will help future cities make smarter decisions.
Green Energy Trends into the Future
Given the current trends in green energy, industry experts predict that even more of the focus will shift toward solar's ability to store and save energy rather than simply producing it. Some believe that homeowners will have full battery systems by 2025, so they have a constant supply of power. And while the financial incentives may change in the coming years, researching both current news and future predictions can give homeowners a better idea of how green energy is prioritized by the people in their area. If the people of the area are interested in green energy, homeowners could conceivably band together to create a neighborhood initiative.
There have been some studies to suggest that solar power a homeowner can increase the home's value by 3–4 percent, which can significantly offset the costs of the original panels. A solar home will also tend to sell faster than those without. Home buyers in luxury homes or in active solar areas will likely benefit the most from solar panels, but it's a viable energy alternative for practically anyone. Timberlea homeowners are encouraged to find out more about how their province rewards clean energy users before moving forward.