Househacking Vs Multi-Family Investments: Should You Convert Your Home For Renters Or Buy a Rental Property?
Posted by Brett Campbell on Monday, July 11, 2022 at 2:08 PM
By Brett Campbell / July 11, 2022
Comment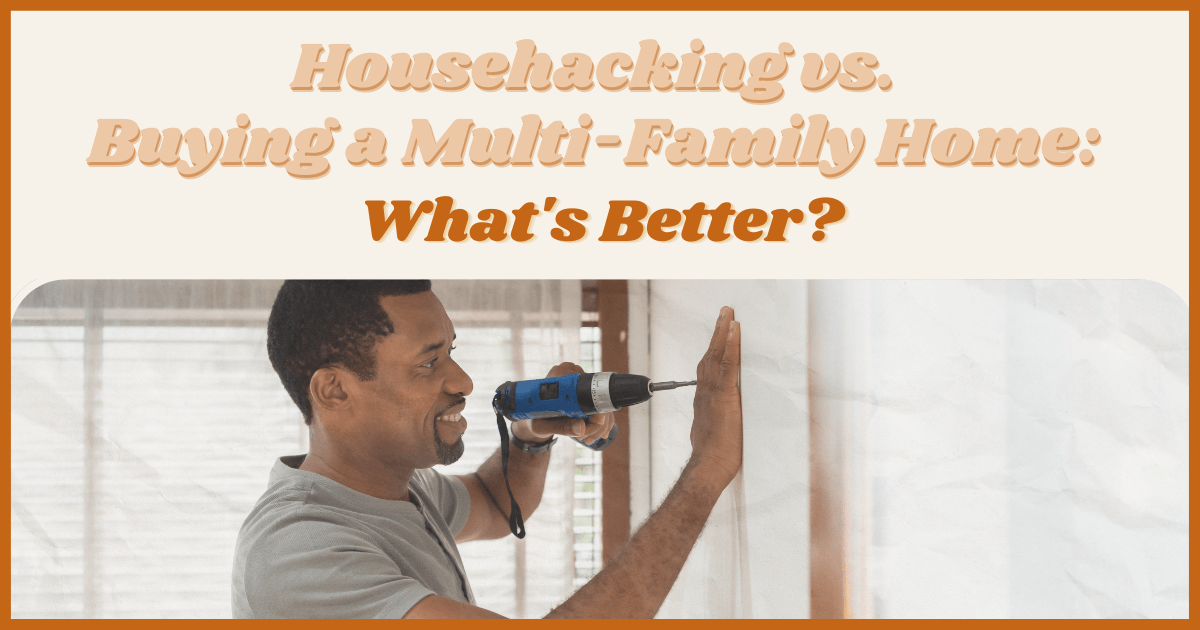 Investing in multi-family property could be lucrative. Imagine the benefit of collecting rent from one or more people living on the property, which could help to cover the mortgage payment. Converting it into a multi-family property like a duplex could be an option for those purchasing a larger home or one with a large walk-out basement, which would mean creating separate living areas that function independently. Doing this may be beneficial, especially if the area has a high rental demand. Before making this big decision, consider the following questions when converting your current home into a multi-family property.
Can the Current Home Be Subdivided?
One of the first things to consider is whether or not it is allowable to subdivide the property and rent out a portion of it. Dividing a home in a community with a homeowners association is most likely against the community's bylaws. Therefore, it's important to research any limitations on this before moving forward.
Even for those not living in a community with an HOA, it's necessary to ensure all changes to the property comply with local building codes set by the city. Factors such as the infrastructure and density may influence the city's willingness to allow for such a conversion to rental property. It's often best to speak with the city building department to determine what restrictions may apply because these differ significantly from one area to the next.
Then, consider the existing home carefully. Is it possible to divide this space to allow for separate and complete living areas? A key to consider is if there's enough space to dedicate to bathrooms, a kitchen, bedrooms, and a living room. How would this configuration happen?
Consider the additional need to separate utilities so that it is possible to determine how much of the utilities belong to each renter. This may be more challenging than expected, especially for those who plan to have renters pay their utilities.
What's Involved with Converting a Single-Family Home into a Multi-Family Property?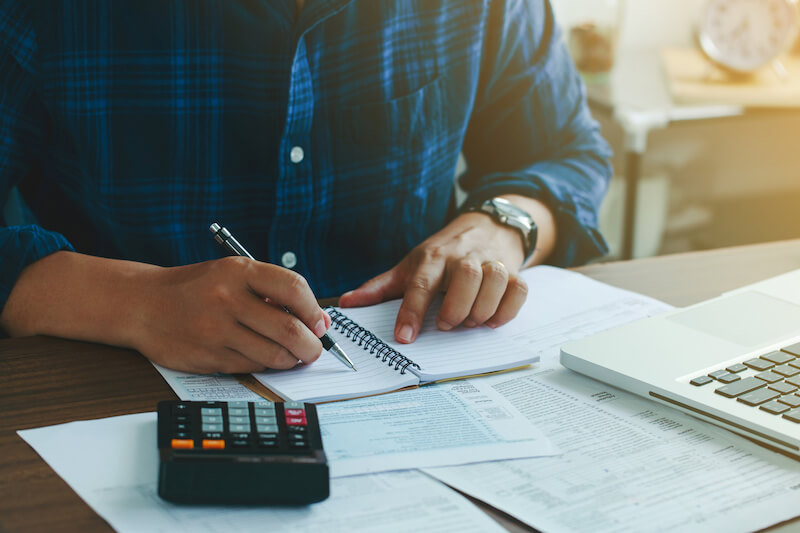 Many factors play a role in converting a single-family home into a multi-family property. Typically, it's best to consider factors such as the money involved, the labour costs of the project, and any significant upgrades to the home necessary to do so.
Average Costs
Perhaps the most common conversion of a single-family home into a multi-family property is through a duplex design. A duplex offers space for two separate units, providing an opportunity for the owner to live in one unit of their rental property and rent out the other, a common strategy for saving money on housing costs. This configuration could be a side-by-side or an up-and-down style duplex.
When it comes to the average costs, many factors play a role in this. Converting a single-family home into a duplex typically costs between $90,000 and $100,000, depending on the current structure of the property. This cost represents the conversion of the basement into a separate unit.
There may be additional costs, such as up to $5,000 to expand the driveway, $5,000 for permitting with drawings, and around $30,000 to update the main floor. If significant repairs are necessary to the existing structure, such as the roof or heating system, that could increase the costs.
Converting one property into a multi-unit property with three or more units will double the costs (or more) depending on the available space.
The key in all situations is to create a space for each unit that is safe and livable, which will ultimately determine if the city will allow for renters and if people want to live there. Upgrades to ensure it meets local demands for luxury property or higher-end finishes may extend that cost even more so.
Taxes & Finances
Changing a property's use and function will likely shift a mortgage lender's terms and conditions. Sometimes, mortgage lenders must be notified about such changes long before they get underway. To a lender, having two people living at the property may increase the risk of damage to the property to the lender. While this is unlikely to change a current mortgage, future loans on the home may be impacted, such as if the homeowner plans to secure an equity loan to pay for the costs of renovating.
More so, it may change the property's tax status, including how the property taxes are levied, as well as how much is owed. Because part of the property is an investment, that may mean losing some of the standard tax deductions on the property. However, it may allow for deducting costs such as utilities, HOA fees, insurance, and maintenance costs on that investment.
In many cases, the conversion will add value to the property, which creates equity depending on how much is borrowed to handle the conversion. That could provide the homeowner with some financial security. Securing a steady income from that property is also valuable and may also be to future owners.
Does Converting Your Home Make Sense For You?
There's much to think about during this process. Ultimately, property owners have to determine what is best in their situation. Do home prices now in the area warrant the upgrade? Are rental properties in the area already vacant and struggling to find renters, or is there ample demand? How many units can the property owner successfully manage? Consider what area rental prices are and if that is enough to cover any additional costs put into the home, such as loan payments, tax adjustments, and other investments made to convert it. Additionally, determine if it will remain owner-occupied or if the current resident plans to move to another home creating two (or more) rental units.
There's a Great Deal to Consider in Conversions
Single-family home conversion can be complex. That is why it is often beneficial to speak to a general contractor in the area to get insight into the options. Talk to lenders about financing such a project after receiving the go-ahead. All of these factors combined play a role in the outcome of such a project.