Restaurant Spotlight: The Pantry
Posted by Brett Campbell on Friday, September 4, 2015 at 10:50 AM
By Brett Campbell / September 4, 2015
Comment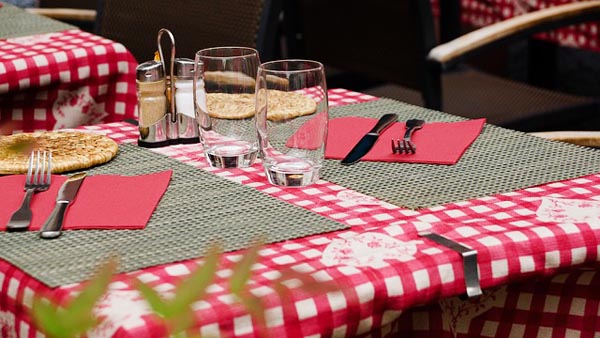 The Pantry is the home of quality, homemade, fresh and delicious food. From their breakfast menu to their dinner delights, you will find nothing but healthy and irresistible menu options to enjoy. There is nothing like eating a healthy meal in a homey atmosphere. The restaurant's ambiance adds to enjoying the good food served.
Step into the change; try something healthy today fresh from The Pantry. There are so many great options to choose from. You can even be the first to try new meals and promos when you sign up for The Pantry's newsletter and email offers.
The Menu
These are just some of the juicy options available from open until close The Pantry:
Breakfast
A Healthy Start with Egg White Omelettes, Irish Steel Cut Oatmeal or their Granola Parfait.
Craveable Classics such as Skillets and Egg Benedict selections
Pantry Omelettes such as the Ham & Cheddar Omelette and Smothered Omelette or you can create your own
Pantry Specialties such as the Santa Fe Breakfast Wrap and Eggs & Potato Pancakes
Pancakes, waffles, toast and more
Lunch
Parmesan Dusted Onion Rings
Chicken Wings
Soups and Entrees
Chicken Strips & Caesar Salad
Blackened Chicken Burger
Wild Salmon Fillet Burger
Fresh Veggie Wrap
Philly Cheesesteak Sandwich
Classic Benedict Brunch
Brunch Skillet & Fresh Fruit
Dinner
Butter Chicken Rice Bowl
Orange Ginger Salmon Rice Bowl
Home-Style Lasagna
Shrimp Po Boy
Pulled Pork Sandwich
Baked Apple Crumble
New York – Style Cheesecake
Warm Home – Style Brownies
Kids Menu
Mini Cheeseburgers
Chicken Quesadilla Roll Up
Mini Donuts
Cheesy Omelette
Happy Face Pancake
Specials
Enjoy weekly special treats such as Senior's Day every Monday, Family Night every Wednesday and discounted rates for kids every day. You can find the latest on The Pantry specials through their emails and newsletters.
Location and Hours
The Pantry has a number of locations but the most accessible to Fort McMurray is found at 8200 Franklin Avenue. It is open Monday to Saturday from 6am to 9pm and Sundays from 8am to 9am