Restaurant Spotlight: Shanghai Kitchen Restaurant
Posted by Brett Campbell on Friday, April 10, 2015 at 10:48 AM
By Brett Campbell / April 10, 2015
Comment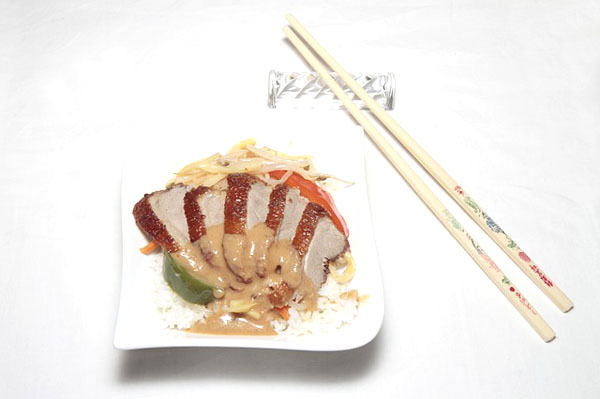 A place for authentic Chinese Cuisine, Shanghai Kitchen Restaurant is a favourite choice found in Fort McMurray. They provide all types of choices to fulfil your craving. Whether you prefer a soup, noodles, meat dish, seafood or anything else, Shanghai Kitchen has it.
The recipes used at this restaurant are all authentic and provides plenty of traditional Chinese dishes. You can enjoy one of the many items on the menu for lunch or dinner, any day of the week. They even provide delivery options.
Great for Families
With the affordable prices and the variety of options, Shanghai Kitchen is a great place to take the entire family. You can dine-in with combination plates consisting of meats, rice and vegetables for a very reasonable price. Of course, if you prefer to dine at home, you can use the take-out or delivery option for your family.
The Menu
Many authentic Chinese dishes are found on the menu including:
Beef Dishes

Pork Dishes

Chicken Dishes

Chop Suey

Curries

Egg Foo Yong

Rice

Ribs

Soups

Seafood Dishes

Chow Mein

Noodle Dishes

And More!
If you're craving authentic Chinese food, Shanghai Kitchen is the place to go in the Fort McMurray area.
One of the favourite dishes is The Ginger Beef. It provides just the right flavours with a mix of sweet and savouring into one dish. The dry ribs, chicken balls and broccoli and beef are all excellent choices, as well.
Whether you dine-in, order for take-out or have your meal delivers, you will certainly enjoy a hot, delicious Chinese mean when you choose Shanghai Kitchen in Fort McMurray.
Location and Hours
Shanghai Kitchen Restaurant is located at 2-105 Thickwood Boulevard in Fort McMurray. The restaurant isn't far from Highway 63 or MacDonald Island. It's very easy to find, as well.
Shanghai Kitchen is open from 11am to 9:30pm, Monday through Friday, from 12pm to 9:30pm on Saturdays and from 12pm to 8:30pm on Sundays.