Restaurant Spotlight: Panago Pizza
Posted by Brett Campbell on Tuesday, June 2, 2015 at 9:00 AM
By Brett Campbell / June 2, 2015
Comment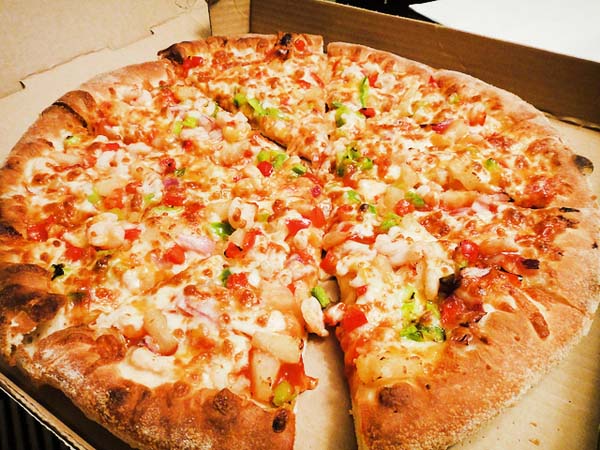 Panago Pizza is one of the best-known pizza chains in Canada. With over 182 locations from Newfoundland to British Columbia, Panago Pizza prides itself on serving the best food using the freshest ingredients in ways that you did not think were possible.
The Pizza
First, there are the pizzas. You can choose to go stock and get a classic pepperoni, or you can kick it up a notch and go with the pepperoni classic that adds in sautéed mushrooms and green peppers. Panago's has 16 pizzas dedicated to classic meats, like pepperonis and sausages, 10 specified to chicken and 3 arranged around shrimp.
However if you are a vegetarian, do not worry. There are 8 pies that cater to you, from the delicious grilled veggie and goat cheese option to the fan favorite Primo Vegetarian.
Of course, if you do not see anything you like among the 40 stock varieties, you can build your own. Start with a choice of one of five crusts, including a gluten-smart crust, and then add a sauce from a list of eleven.
The sauces range from the classic Italian tomato to the exotic coconut curry or butter chicken sauces. Slip in any combination of six different cheeses and then top your masterpiece with smoked oysters or a roasted corn medley, or just side bacon and onions. It is up to you.
More than Just Pizza
The deliciousness does not stop with pizza. Panago offers wings, which are dry rubbed and baked to a crispy pleasing finish. Salads that deserve their own page on the menu range from build-your-own to five in-house varieties. Then there are the dips. 15 dips and 3 shakers means you could spend a year experimenting with taste combinations there alone.
If you are in the mood for a pizza that goes beyond your ordinary take-out, give Panago a call. With over a thousand different possible pizza combinations, your taste buds will thank you.