Restaurant Spotlight: Jomaa's Pizza & Chicken
Posted by Brett Campbell on Tuesday, August 25, 2015 at 10:40 AM
By Brett Campbell / August 25, 2015
Comment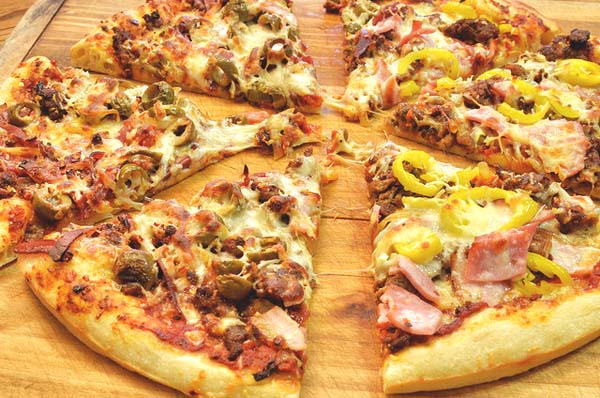 In 1990, the first Jomaas Pizza was opened in Fort McMurray, and since this time there have been four locations opened, including Downtown, Timberlee, Beacon Hill and Thickwood. It has become a favorite among patrons, and is a locally owned establishment. All food is prepared with quality ingredients, and they are happy to serve those who live in and around Fort McMurray.
Large Orders
They are equipped to fill large orders, which is a great option when hosting an event or party. Jomaa's is very affordable, and strives to ensure that quality is never jeopardized. Their menu options include pizza, salads, subs, sandwiches, chicken and wings, and side dishes.
The  Menu
They have a variety of pizzas, which include, Hawaiian, Donair, Vegetarian, Canadian, Deluxe, Bacon Cheese Burger, Chicken Club, Spinach Pizza, BBQ Chicken, Chicken Mushroom Melt, Seafood, Greek, Mexican Chicken, Meat Supreme, Jomaa's Special and Steak Pizza.
Sub and Sandwich options include, Salami, Ham and Cheese, Turkey, Super Sub, Donair, Pizza and Hawaiian. Prices range from $9.00 to $9.50. Enjoy a fresh salad, such as Caesar, Chef, Tossed, Greek and Chicken Caesar.
If you want to add something to your meal, they offer a number of side options, including:
Fish and Chips - $13.35
Popcorn Chicken - $11.40
Battered Shrimp - $11.40
Mozza Sticks - $11.40
Zucchini Sticks - $8.99
Battered Mushrooms - $8.99
Poutine - $9.55
Hours
All locations are open Monday through Wednesday from 11am to 2am, Thursday from 11am to 3am, Friday and Saturday from 11am to 4am, and Sunday from 12pm to 2am.
The lunch special is offered from 11am to 2pm, and you get your choice of Super Donair, Sub, Lasagna, Spaghetti, 3-piece Chicken Fingers, Small 3 Topping Pizza or Poutine for $10. They also offer a walk in special, which is a large cheese or pepperoni pizza for $9.99.