Restaurant Spotlight: Frontier Dining Chinese Food & Steak House
Posted by Brett Campbell on Thursday, April 30, 2015 at 10:28 AM
By Brett Campbell / April 30, 2015
Comment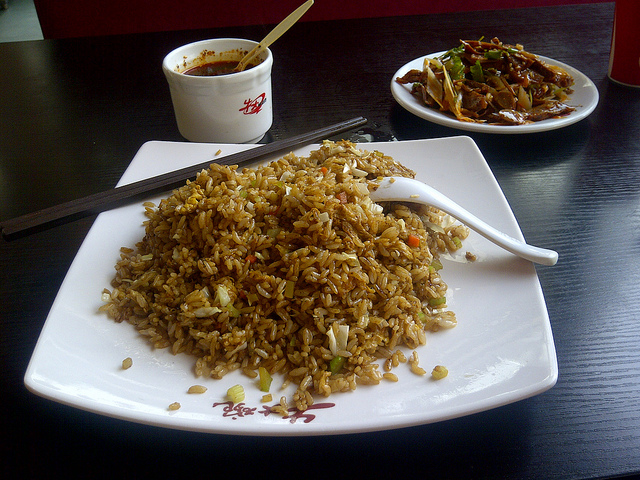 If you want to enjoy the finest Chinese food in the Fort McMurray area, along with some excellent steaks, Frontier Dining is the place for you. They have been providing great food to the area for the past three decades. You can also enjoy one of the amazing craft beers found at the restaurant.
Frontier Dining uses fresh ingredients to crate authentic Chinese cuisine. Whether you want to come in to celebrate a special occasion or just for a regular meal, you'll enjoy the plenty Chinese dishes and steaks.
Chinese Menu
The Chinese cuisine is quite traditional with plenty of flavour. Some of the favourite choices include:
Chop Suey
Egg Foo Young
Spareribs
Moo Goo Gai Pan
Lo Mein
Wonton Soup
Deep-Friend Wontons
And More!
All of the regular favourites you are used to are found here including some very spicy options.
Western Menu
Along with the traditional Chinese dishes, you can enjoy plenty of options from the Western menu including:
T-Bone Steak
BBQ Ribs
Deluxe Burger
Chicken Fingers
Steak & Lobster
Deep Fried Shrimp
Lemon Chicken
Dumplings
Crispy Ginger Beef
Beef Broccoli
And More!
There are all types of choices on the Western menu for those not in the mood for Chinese cuisine.
Location and Delivery
Frontier Dining is found at 1 - 254 Gregoire Drive in the Gregoire Plaza. The restaurant offers dine-in, take-out and delivery options. They even provide a 10% discount for pick-up orders of $30 or more.
If you want delivery, they deliver to Gregoire & Beacon Hill for orders of $20 or more, to Downtown & Absands for orders of $25 or more and to Timberlea & Thickwood for orders of $60.
If you want to enjoy the best Chinese food in the area, come out to the Frontier Dining restaurant and enjoy plenty of options.