Restaurant Spotlight: Edo Japan
Posted by Brett Campbell on Wednesday, August 5, 2015 at 8:25 AM
By Brett Campbell / August 5, 2015
Comment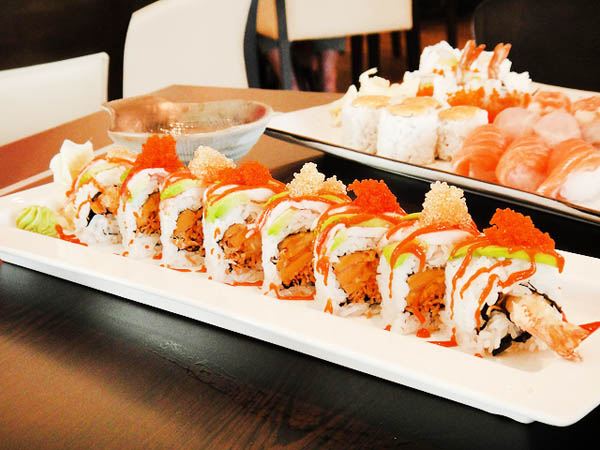 Those seeking a fresh, Japanese meal need to head over to Edo Japan. It's one of the top spots for great Japanese cuisine and everything is made fresh. Here's what you can expect when you dine at Edo Japan.
The Menu
The menu includes sushi, udon soup, items form the teppanyaki grill, bento boxes and more. You can choose from all-natural seafood, Canadian meat and garden vegetables. Some of the favourite items include:
Chicken & Shrimp
Hawaiian Chicken
Curry Chicken
Beef & Shrimp
Sukiyaki Beef
Beef Yakisoba
Maki
Sashimi
Easi Platter
Futari Platter
Nigiri
Spring Rolls
Gyoza
Tempura Shrimp
And More!
The menu is full of great items to choose from and everything is very fresh. You can complement your mal with a Dasani spring water, Nestea iced tea or one of the Coca Cola products.
About Edo Japan
The first Edo Japan was opened more than 30 years ago with the goal of providing traditional Japanese Teppan-style meals. They started with a mission of providing fresh, high-quality ingredients and still follow the same mission today. Since opening, Edo Japan has expanded to more than 100 locations across Canada.
Edo Japan's Tom Donaldson was named at the Earnest & Young Entrepreneur of the year in 2011. The restaurant also won bronze at the Canadian Franchise Association Awards of Excellence in Franchising. They were most recently named as a "Franchisee's Choice" for the fifth year in a row by the Canadian Franchise Association.
Location and Hours
With over 100 locations, it's not hard to find an Edo Japan to enjoy near you. The Fort McMurray location is found in Peter Pond at 9713 Hardin Street. They are open from 10am to 9pm, Monday through Saturday and from 12pm to 5pm on Sundays and Holidays.
If you want to enjoy excellent Japanese cuisine, head to Edo Japan in Fort McMurray for your next meal.