Restaurant Spotlight: Cosmos Pizza
Posted by Brett Campbell on Friday, June 26, 2015 at 7:21 AM
By Brett Campbell / June 26, 2015
Comment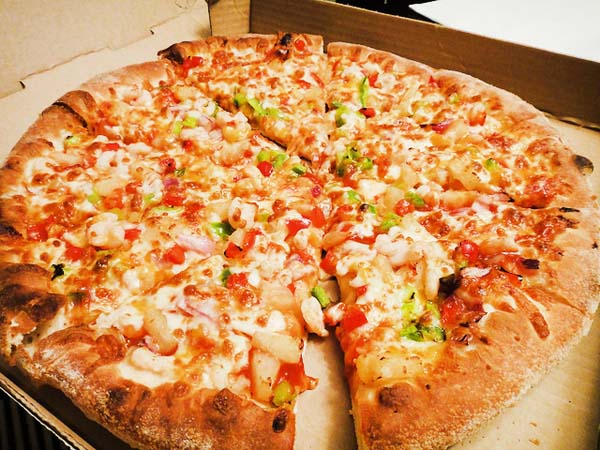 Who doesn't enjoy a good pizza every now and then? If you are going to have a pizza, you should not just have any pizza. You should have a Cosmos Pizza! If you are thinking about ordering a pizza from this pizza delivery place, it would be beneficial to learn a little more about them first.
A Hot Pizza, Delivered Right To Your Door
Cosmos Pizza takes great pride in offering free delivery to their customers. All you have to do is order a minimum of $14 worth of food and they will deliver it for free!
More Than Just Pizza
Ok, so not everyone likes pizza. You can order from this place and get pizza for the individuals who love pizza in your house and get alternatives for the people who don't. In addition to delicious pizza, they also have submarine sandwiches, pasta dishes, salads, chicken dinners, seafood, and wings. All of which can be delivered to your door for free as long as you make that minimum $14 purchase!
Are you thirsty? No problem! You can also order a beverage to go with your meal. They sell espressos, cappuccinos, teas, and traditional soda pops.  You can order them in various sizes, or you can get a can of soda. The choice is yours and the prices are reasonable.
They Even Offer Combos
Maybe you would just prefer to order a meal for your family? They have a wide range of combos for between $25 and $40. All of the combos come with a beverage of your choice. Some come with pizza and your choice of chicken wings or salad. You can also get a 48 piece chicken wing meal for $34.25.
Naturally, you can come into the place and pick up your food. However, most people enjoy the convenience of ordering and having it delivered to them. You will not regret enjoying this delicious assortment of food.