New Construction Home Pros & Cons: What to Know Before Buying
Posted by Brett Campbell on Wednesday, July 27, 2022 at 8:30 AM
By Brett Campbell / July 27, 2022
Comment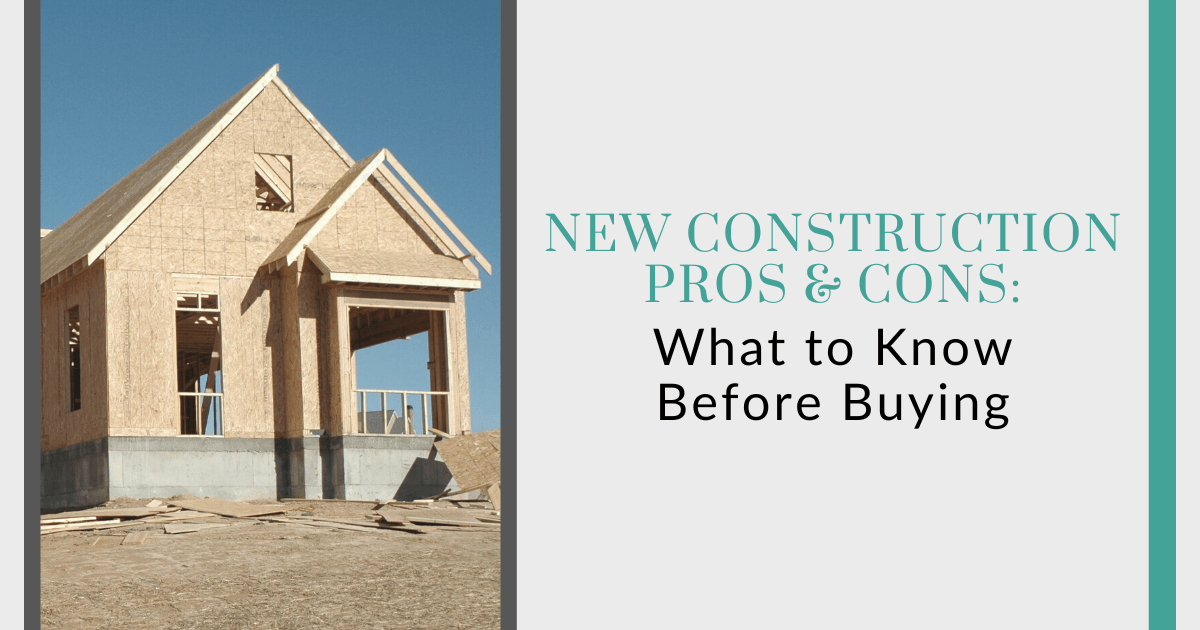 The freshness, newness, and satisfaction of being the first to reside in a new construction home make them rather appealing to homebuyers. However, before wholly committing to such a project, buyers need to realize that more time and effort goes into new and custom-built homes. Keep reading to learn about a few pros and cons of new construction before signing a contract.
The Advantages of Buying New Construction
Let's begin with what makes a brand new home so remarkable. When designing the interiors of such properties, buyers can make customizations, giving them more choices and the privilege of being the first owner. Buying a new construction home also allows for upgrades to be factored into home mortgage payments.
Buyers Can Partially or Fully Customize a New Home
Semi-custom homes are typically located in master-planned neighbourhoods, while a ground-up construction home is likely to be just about anywhere the buyer has property. In the case of fully custom homes, the sky is almost always the limit, whereas semi-custom homes may only have specific options when personalizing features.
Semi-custom builds are often presented as model homes in a community, which may be committed to streamlining architecture to ensure continuity in style, design, and exterior facades. However, most builders and their agents are amenable to swapping out or installing features that most often include:
Room additions or expansions
Upgrading flooring
Installing spa-like bathroom features
Customized cabinets & built-in storage
Kitchen appliance & countertop upgrades
New construction homes that are completely custom-built allow buyers to have almost every dream realized in the finished results. One can let their imaginations stray to the limits without coping with time-consuming, costly renovations that might be necessary for a previously owned home.
Enjoy the Pride of Being the Home's First Owner
Undoubtedly, having a brand new home brings buyers a sense of pride and confidence, which isn't always the case with a pre-owned home. A new home is fresh, clean, and in perfect condition.
There will be no concerns about home hazards or harmful materials like lead paint or asbestos. There will be no chance of having holes in walls from previous damage or hanging up decorations, which can leave unsightly patchwork.
Sometimes, previous owners try to do complex work themselves without proper permits from the city, and fixing un-permitted work can cost owners big bucks to correct. Another concern that won't exist in a new construction home is deferred maintenance, as all systems, appliances, and the entire house will be pristine.
New Homes Use the Newest Tech
Another area where new-construction homes have an edge over pre-built homes is the technology used in the home. With new homes, buyers can choose from a variety of smart features that can make their lives easier and more efficient.
For example, many new homes come with programmable thermostats that can be controlled remotely, as well as energy-efficient appliances that can help save money on utility bills. In addition, new homes are often built with the latest safety features, such as smoke detectors and security systems. While pre-built homes may eventually be updated with these same features, new construction homes offer the benefit of being up-to-date from the start.
What to Know Before Buying a New Construction Home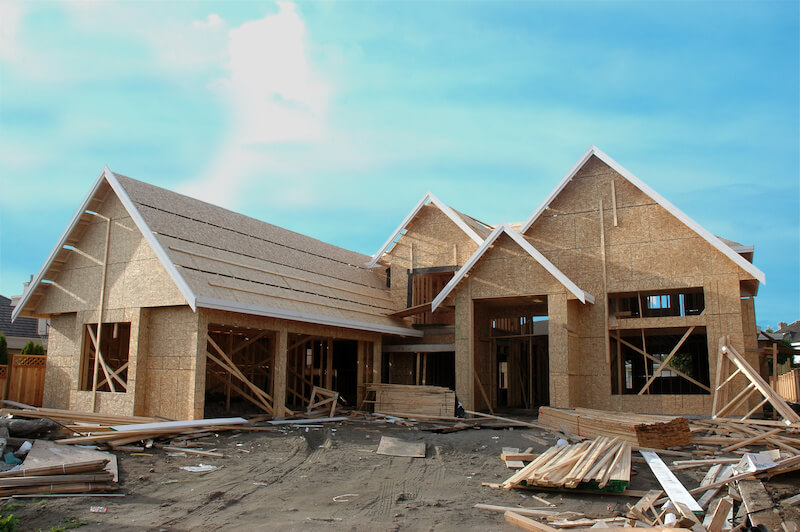 While it's well worth the time and effort to invest in a new construction home, there may be a few hiccups. In approaching negotiations, buyers will need to take a different approach than pre-owned homes. Here are a few key things to be aware of before buying a new construction home.
Patience Is the Key
There is greater potential to experience a few building delays in Canada, especially when projects are slated during cold weather months. For example, if a heavy snowstorm blows through the area, roads may become impassable for workers and material suppliers, adding weeks to the project—particularly in rural areas.
Time delays can also result from challenges in obtaining the proper building permits and insurance coverage to protect builders, buyers, and employees during the project. Another consideration is that buyers wanting unique construction materials and technologies or a few complex upgrades may experience longer build times. There could also be supply chain shortages that cause long waits for specific materials.
According to the Canadian Home Builders Association, new home construction projects take between 6 and 10 months to complete the average home. However, this estimate is with the expectation that everything will run smoothly throughout the build. So, buyers should be patient, choose the best home builder, and prepare for a few delays.
Approach Negotiations From a Different Angle
While a resale home has a listing price, that figure is often negotiable with sellers eager to move on. They may make concessions on the listing price due to flaws discovered in home inspections or if the property is getting cold on the market.
With new custom or semi-spec homes, this isn't usually the case. Builders and agents aim to keep property values in the community as high as possible to ensure the neighbourhood remains desirable for both buyers and current owners.
Knowing that pricing negotiations are unlikely, savvy buyers can use a different approach with selling agents and builders when investing in their new home. Rather than asking for a financial discount, negotiate to have complimentary upgrades such as high-end appliances, designer cabinets, or premium flooring or countertops during the design phase.
Model Homes Are More Expensive Than Advertised Homes
When looking at those colourful brochures or viewing model homes online, be aware that what you see as the listing price most likely doesn't include upgrades. These upgrades are usually included in a community's model home and aren't part of the listed base price. Inquire during tours what specifically in place constitutes upgrades and how much they add to the bottom line price of the home.
Make a Dream Home Possible With New Home Construction
Buyers can get the final results in their new home by working closely with architects, builders, and designers. However, they should prepare to wait at least a few months or even longer—but their patience will pay off! Be sure to carefully research builders, don't rush into the project, and have a vision in mind before meeting with contractors.