Popular Flooring Options for Your Home
Posted by Brett Campbell on Friday, August 3, 2018 at 9:25 AM
By Brett Campbell / August 3, 2018
Comment
Popular Flooring Options for Your Home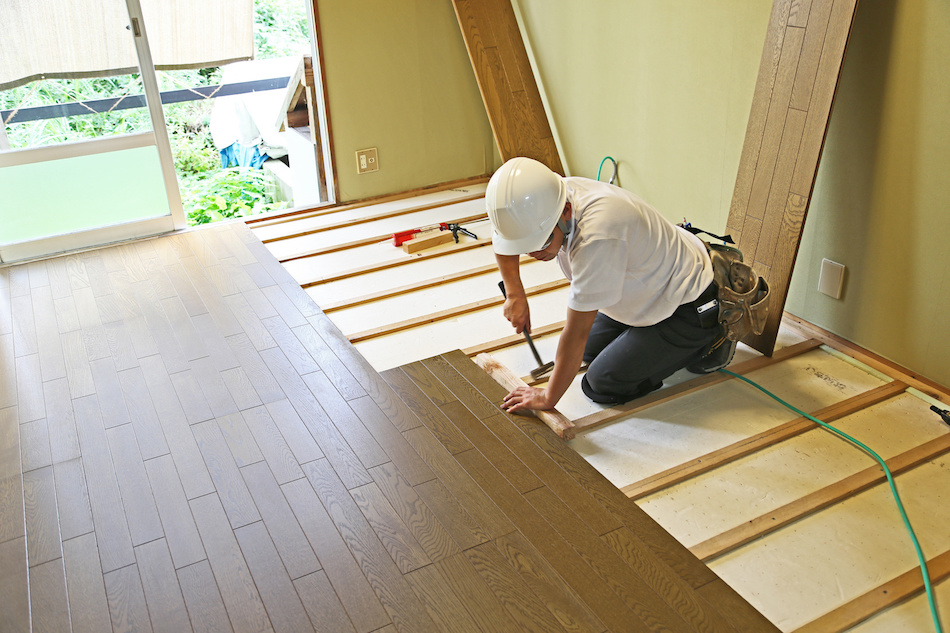 When remodeling a home, there are many different options available on the market for replacing a floor. No matter what a homeowner wants, whether it's an environmentally-friendly alternative or something that fits a tight budget, there's an option for every need. For Waterways homeowners who are preparing to sell their home, fixing up a fixer-upper, or anything in between, here are some of the different flooring options available on the market today.
Advantages of Hardwood Floors
Hardwood is often considered to have a timeless look that will never go out of style. It's easy to clean, durable enough to endure kids and pets, and can last 25 years or longer. While it's true that hardwood floors typically have a higher price than other flooring options, they can also add value to a home when it comes time to sell, making them a good choice for those who do plan on putting their home on the market in the future. Hardwood floors can look good in just about any setting, but because they are made of wood, it's best to avoid rooms that have exposure to water, such as bathrooms and laundry rooms.
Advantages of Vinyl Floors
When trying to stick to a budget or just save a little bit of money, vinyl can be a cost effective option without looking cheap. Unlike hardwood floors, vinyl is soft, but not as soft as carpet, so it can be a good choice for people who like the feeling of soft floors but have allergies that prevent them from using carpet. Vinyl floors typically last anywhere from 10-20 years, and they can be purchased in just about any color or pattern so there's no limit to the type of room they can fit into.
Advantages of Carpeting
Like vinyl flooring, carpeted floors are soft to walk on and can be made in a number of different lengths that will increase and decrease that softness to the desired texture. Carpet can also be purchased in an endless number of colors and patterns to fit any room and aesthetic. For people who love the feel of carpet but have allergies, it can also be made of wool, which is not only naturally fire resistant, but also naturally dirt resistant and can keep those allergens away. 
Advantages of Bamboo
Many people love the classic look of hardwood floors but hate the price tag that comes with them. For those homeowners, bamboo floors can be an excellent substitute. Not only is bamboo more environmentally friendly than traditional hardwood floors, but they're also far less expensive while delivering a very similar look to hardwood. The biggest difference between the two woods is that bamboo is not a hardwood and can't take quite as much of a beating, but if it is taken care of, a bamboo floor can last just as long as hardwood can.
Advantages of Tile
For homeowners who want another durable option, tile can be extremely versatile. It's resistant to damage like hardwood but can come in any sort of color or pattern variation, which can be appealing to those who like carpet and vinyl. And while tile can be a bit more expensive than other options, it makes up for that fact by being able to last more than 50 years if taken care of properly. 
These are just a few of the different flooring options available on the market today that can increase the value of your home. For advice on what type of flooring will be the best for a particular room or home, be sure to consult a local expert.