Over 570 Families to Benefit from 30th Santa's Anonymous Drive
Posted by Brett Campbell on Friday, December 26, 2014 at 12:03 PM
By Brett Campbell / December 26, 2014
Comment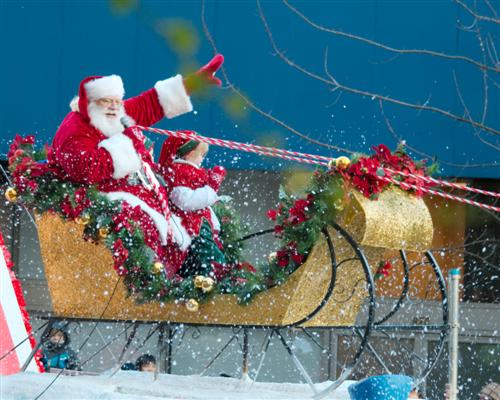 Several families in Wood Buffalo received Christmas early this year thanks to the donations of the Santa's Anonymous program. Over 570 families in need were given Christmas dinners, groceries and toys for the holiday season thanks to the generosity of the community and Santa's Anonymous.
The organization received the most referrals it has ever had and was able to help between 570-575 families last year according to Jennifer Downey, one of the main advisors for the organization. Here is a look at Santa's Anonymous and how they helped Wood Buffalo.
Santa's Anonymous Drive
The organization is a non-profit charity operated by students and staff of the Father Mercredi High School. The 30th year has been the biggest year yet according to Downey and has put them ahead of any year previous. More businesses contributed and helped donate to the cause. The organization is helping families in need to have the supplies they need to have a traditional Christmas celebration with dinner, groceries for a week and toys for children.
The families typically receive a Christmas dinner including turkey, potatoes, vegetables, stuffing and dinner rolls. They provide enough groceries to last the family a week. Finally, Santa's Anonymous will provide children under the age of 12 with two toys, something stuffed and a book. Kids from ages 12-18 will receive two gifts and a stocking.
Who helps with the cause?
Not only does Santa's Anonymous have help from volunteers from the Father Mercredi High School but the community quite involved in the success of the program. The Fort McMurray community is very generous to Santa's Anonymous and other charitable non-profits in the area. The organization has never had an issue meeting their goal.
The 2014 fundraiser has seen major support from the community with Christmas markets, pancake breakfasts and food drives. The organization not only benefits those its helping but it also benefits the community by giving them a great way to give back.