New Home Checklist: What to Do Before You Move In
Posted by Brett Campbell on Monday, September 9, 2019 at 9:48 AM
By Brett Campbell / September 9, 2019
Comment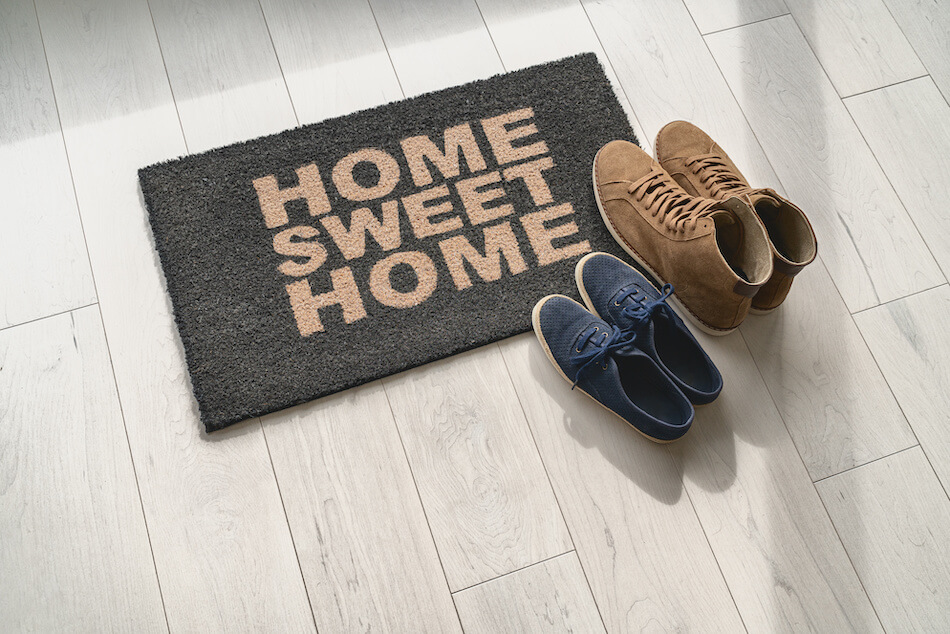 Congratulations on buying your new house! What do you have to do when you move into a new place? Your to-do list so far might include unpacking, exploring the neighborhood, and decorating your new home. However, there are several additional tasks that you might've overlooked in all the excitement. As eager as you are to settle into your new home, completing these five things will save you time, money, and effort in the long run.
Conduct a Thorough Walkthrough
You've probably already had at least one inspection before buying your house. Your inspection should cover the home's structural integrity, possible water damage, and more.
However, now is the time to do the final walkthrough, especially if you requested previous owners to do some adjustments and repairs.
Here's a checklist for your final walkthrough:
Make sure that everything included in the sale (electric appliance, furniture, etc.) is indeed present in the house
If you purchased the house with the electric appliance or some other equipment, check that the previous owner left the warranties, manuals, and other paperwork for them
Check for common home hazards, including faulty electrical outlets, malfunctioning doors and windows, or broken windows
Make sure there are new stains, cracks, signs of water or any other damage have appeared since the last time you inspected the house before the purchase
If something is missing, does not work correctly, or you notice any "surprises," make sure to contact your realtor and the seller as soon as possible to avoid delays and misunderstanding.
Do a Deep Clean
The best time to deep clean your new house is before moving in. Sanitizing all the nooks and crannies will give you a clean slate, and by doing it before you move in, you won't have to navigate around your furniture.
The first deep-clean might seem pretty overwhelming, especially when you don't know the house and its every corner yet. Hiring professionals may sometimes be better (and save you a lot of time and energy).
Consider starting with the kitchen. All those remaining food, crumbs, oil stains, shelves, and areas around and under appliances are often neglected during the pre-move-in cleaning.
Next, get to work on the bathroom. Bathroom cleaning is mostly about disinfecting. Whether you are planning to change the sanitary ware and plumbing fixtures or leave your new bathroom as it is, make sure to get rid of all the spots, dust, and contaminants and disinfect the bathroom thoroughly before anyone uses it.
For the rest of the house, it is best to work out a cleaning plan where you will focus on particular items and areas, going from top to bottom. That way, you won't miss anything and will prevent dust from settling on the already cleaned places. Start cleaning the ceiling, then focus on light fixtures, door tops, and window frames before moving down to lower surfaces.
Safety Checks For Pets & Kids
If you have children or pets in the house, you'll need to take extra precautions to avoid injuries and accidents.
Purchase restricting gates to create child or pet-safe areas in the house, and prevent them from falling from stairs or getting access to rooms and places that can be dangerous for them. Check the gate and ensure that they don't topple under light pressure.
Make sure there are no hanging cords and the sockets are plugged and secured. If needed, install special locks on drawers, toilet seats, and other potentially dangerous areas. Making your home safe for kids lets them safely explore the home without risk.
Inspect the Fuse Box & Water Valve
A fuse box and water valve are the two things in the house you don't want to look for in the middle of a power-off or flooding. Make sure to find them, clear the access to them, and teach all capable household members how to use them beforehand.
Typically both fuse box and water valve will be located in the basement of your house. However, your previous owners or the architect who planned the house might have been "creative" and placed them outside, in the shed, storage unit, or garage.
Ensure they work correctly, and if any issue occurs, do the necessary repairs before the disaster strikes.
Floodproof Your House
If you live in a flood-prone area, you'll want to install the necessary protective measures as soon as possible. Even the lightest flooding from melting snow or heavy rain can severely damage your property and its value.
Getting efficient modern flood control solutions for your houses, like flood barriers for doors and garage gates, will save you much time and money on cleaning and repairs.
Are You Move-In Ready?
Moving into a new house can be pretty overwhelming, but following these steps can make the transition much more straightforward and further home maintenance much simpler and cheaper in the future.