New Downtown Development Could be Coming Soon!
Posted by Brett Campbell on Tuesday, October 21, 2014 at 10:40 AM
By Brett Campbell / October 21, 2014
Comment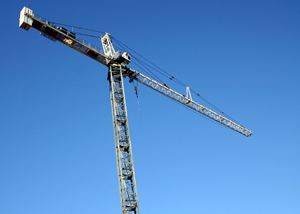 The Golden Buffalo Development Inc. is working to acquire a permit for a new project that will become a Fort McMurray downtown culture and social hub. The permit application was submitted on October 8th to get the site located at 131 Hardin Street.
The plans would help the community long-term. There will be no final word on the approval for a couple of months but it's expected that there won't be any issues gaining approval. Here is what you can expect at the new downtown development.
What will the development offer?
The development is going to consist of two towers. One tower would be office buildings while the other will be a hotel. The taller tower will be the office tower sitting at 350 feet tall and connected by a grand podium.  The shorter tower will be the hotel and the podium would be filled with a medical centre and retail space. The medical centre is going to be 60,000 sq. ft. on one floor.
The goal of the development is to offer a commercial, social and cultural hub for the city. It will fill up almost an entire city block stretching from Fraser Avenue to the north and Harden Street to the west.
Waiting Approval
While the development is waiting for approval, the development's intentions are to meet the needs of the community. Donald Wilson is the chairman and CEO of Golden Buffalo Development Inc. and has worked in the region as a mortgage broker. He is no stranger to what the region could benefit from.
He is going to have an underground parking lot that will be designed to fit wider and taller vehicles. The design will represent the Fort McMurray landscape. It won't use blues like you'd see in Vancouver but rather it will be designed in orange since you see such beautiful orange, fall colours in Fort McMurray. Inside there will be colours of the other seasons and representations of the forest all around the interior.
The group would like to start excavation as soon as spring and have the foundations in before the end of August of 2015.