Neighbourhood Profile: Dickinsfield
Posted by Brett Campbell on Wednesday, December 4, 2013 at 4:25:26 PM
By Brett Campbell / December 4, 2013
Comment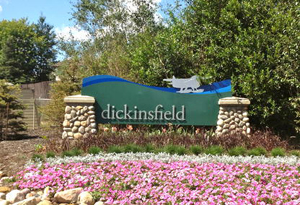 A community found within Fort McMurray, Dickinsfield is one of your choices if you plan to move to the area. This area is known for the outdoor activities and so much more. It's all a part of the popular Wood Buffalo area and Dickinsfield is found close to major roads, such as Thickwood Boulevard.
The location if this neighbourhood provides easy access to most parts of the Wood Buffalo area. If you enjoy an area with good restaurants, a neighbourhood pub and plenty of shopping close by, you will enjoy living here.
Dickinsfield is part of the tight-knit community of Fort McMurray, which is larger than a small town, but still provides the small town feel. It's a friendly community with plenty to offer. Children can attend some of the best schools in the area, as Dickinsfield is served by the Fort McMurray Public School District and the Fort McMurray Catholic School District. Schools serving the area include:
Public
Beacon Hill
Dr. K.A. Clark
Ecole Dickinsfield
Fort McMurray Christian
Fort McMurray Islamic
Greely Road
Thickwood Heights
Timerlea
Westview
Composite High
Ecole McTavish Community High
Frank Spragins High
Westwood Community High
Private
St. Martha's
Father J.A. Turcotte
Good Shepherd
Ecole Father Beauregard
Ecole St. Paul
St. Gabriel
Sister Mary Phillips
St. Anne
Father Patrick Mercredi Community High
Holy Trinity Catholic High
These schools all provide great options for children and a good education.
Along with great schools, the Dickinsfield is served by the Wood Buffalo Transit, making it easy to get anywhere you need to go. Residents gain access to plenty of parks for recreation and outdoor fun, along with a trail system including the Birchwood Trail.
Whether you're moving to the Fort McMurray area for business or any other reason, you may want to consider Dickinsfield for your new home.