More Oilsands Jobs Coming to the Fort McMurray Area
Posted by Brett Campbell on Tuesday, June 10, 2014 at 8:56:49 AM
By Brett Campbell / June 10, 2014
Comment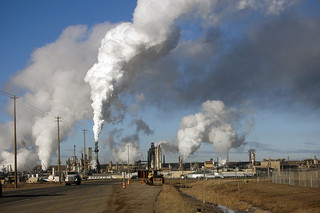 With the growth of the oilsands and the demand in this industry, there are plenty of new jobs coming to the area. Many are predicting a huge increase in these types of jobs over the next decade. Some even believe a 35% increase is possible.
Most of the jobs in this industry that will become available include:
Petroleum Engineers
Power Engineers
Heavy Equipment Operators
And Others!
Many of the workers are expected to retire in the near future, which could put a strain on the labour force of this area. However, more jobs usually means more growth.
A 60-page report was published on this subject called, Oilsands Construction, Maintenance and Operations Labour Demand Outlook to 2023. In the report, it's expected that the oilsands and construction industry jobs will rise to over 98,000 jobs by 2023. Oilsands jobs along are expected to grow to a total of 41,880, which will add over 15,000 new jobs to the industry.
Over 70,000 people will be needed to fill these new jobs, which could mean a ton of growth for the main areas, which includes Fort McMurray. The in situ jobs are expected to grow quite a bit, which are mainly based in south Fort McMurray. These jobs are expected to grow by over 90%.
However, if no new oilsands expansions are announced, the construction jobs are actually expected to drop. If there's enough expansion, the job growth could be much larger.
The one big threat to the oilsands is retirement and if these employees are not replaced, it will be hard to continue to grow. Over 40,000 jobs are expected to need filled due to retirement with 6,400 in the oilsands and 37,500 construction skilled workers, as well.
Regardless of what the report says and how accurate it may be, growth in the oilsands will cause growth in Fort McMurray. This could cause plenty of new businesses coming to the area and even more.