Marvel in the Beauty of Fort McMurray
Posted by Brett Campbell on Friday, August 16, 2013 at 3:06:37 PM
By Brett Campbell / August 16, 2013
Comment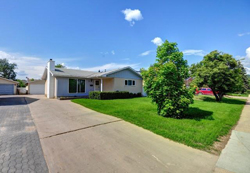 Living in Fort McMurray, Alberta, Canada can provide you with a home that's truly right for you. Between the natural beauty of the area and all the activities surrounding it, you can have a wonderful house and plenty to do. Shopping and dining are popular, as is getting out in nature. Green spaces and parks provide you with the opportunity to lay on the grass and relax, play with your children, hike, walk, or play a game. It's important to stay active, and doing so in a place that's as pretty as Fort McMurray is easy.
A lot of people move there because of the outdoor beauty, but there's plenty you can do inside, as well. There are theaters and bowling alleys, along with casinos and museums. It's an eclectic mix of options. If you want to ski, there's a hill where you can do that, too. Nightclubs and an equestrian foundation are also available in the area. You'll never be at a loss for something to do, no matter what kinds of interests you have or what you really enjoy doing. There are many family friendly options, and plenty of things to be enjoyed by singles of all ages.
If you want to buy a home in Fort McMurray, you have some options. The median home price is over $700,000, so it's a relatively affluent area where you can find big, beautiful homes. Of course, you can also locate smaller, more moderately priced options that will allow you to move into the area without spending as much. It's completely up to you and your budget. With many different price points, you can look at homes that are suitable and comfortable for you, so you'll have plenty left over to go out and enjoy all that the area has to offer.