Make Energy-Efficient Upgrades with a High ROI
Posted by Brett Campbell on Friday, April 6, 2018 at 9:01 AM
By Brett Campbell / April 6, 2018
Comment
Make Energy-Efficient Upgrades with a High ROI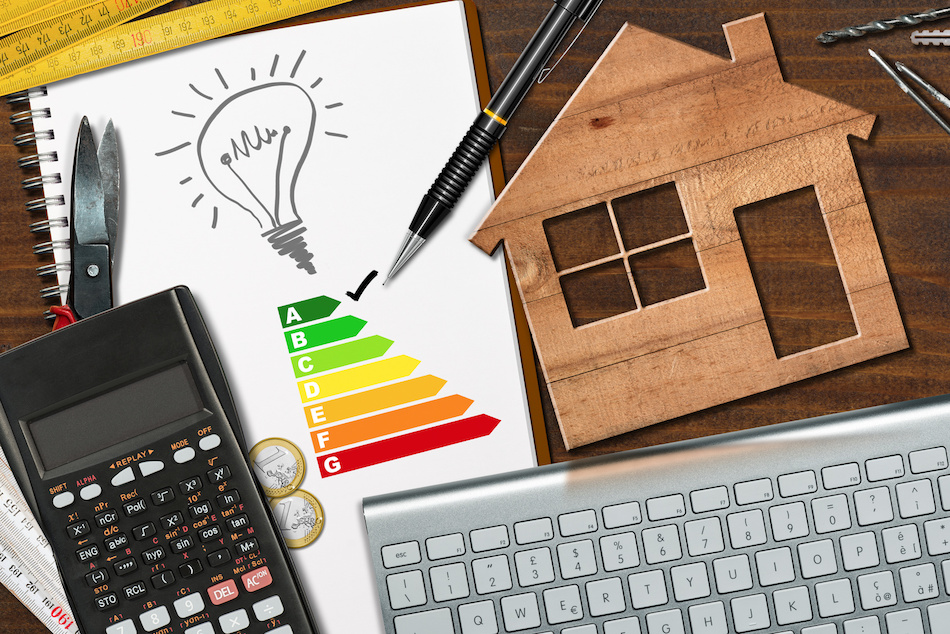 Some homeowners may be looking for opportunities to increase energy efficiency with a home renovation or upgrade. This is an excellent goal in and of itself as homeowners can reduce their energy consumption and support the environment as they then require less resources to meet the demands of their home. Utility bills can cost upwards of $2,234 per year for homeowners who stick with traditional construction and do not make energy-efficient renovations on their home.
Another important benefit of some, though not all, energy-efficient upgrades, is the ability for Parsons Creek North homeowners to get a significant ROI for their initial upgrade. Some upgrades may serve to even boost home value for homeowners. There are many factors that may influence ROI, including the quality of the upgrade and how soon after an upgrade is made that a home is listed for sale.
Canadians who want to slash their energy bills, as well as enjoy a high ROI, should review available project options prior to the selection of an energy-efficient upgrade or renovation. Learn more about energy efficient upgrades and those with the highest potential ROI today.
Some Homeowners Transform Their Home with Upgrades
Green design is a priority for one couple in Toronto. Their old midtown house cost them approximately $7,000 annually in gas and electricity bills. Working with a Toronto architect, they made renovations that dramatically improved the energy-efficiency of the house and have decreased their energy bills more than 50 per cent. Their renovation included features such as extensive insulation and a skylight, low-flow plumbing, and superhigh velocity cooling. Although many available upgrades may save homeowners money over the long term, not all upgrades are associated with a high ROI.
However, Ontario Building Code changes push for more energy efficiency both in new homes and in renovated structures. Review the code as new revisions improve energy efficiency but also have become more prescriptive, limiting design options. Systems and materials that may be recommended when using the code include heat recovery ventilators, continuous insulation, tougher electrical heating requirements for those houses with extensive windows and drain-water heat-recovery systems.
Get More Bang for the Buck with Long Life Expectancy Home Improvements
Homeowners looking to earn money back on a renovation need to look to make upgrades or renovations that will last for some time. These upgrades may not be the sexiest upon first glance, but they work hard over the time in which homeowners reside within a home. Getting a new furnace, replacing the roof or replacing all of the windows in a home are all long-life expectancy renovations. Drafty old windows can raise energy costs for homeowners.
While replacing all windows may cost a minimum of $10,000. The Appraisal Institute of Canada (AIC) estimates a ROI from 50 per cent to 75 per cent. Windows and doors are areas where homeowners may experience serious energy loss. This is one suggested improvement that can serve homeowners well while making a home more energy-efficient. Homeowners need to find ways to improve their home's envelope and numerous tools may offer suggestions to homeowners looking to increase the energy efficiency of their home.
Suggested Energy-Efficient Upgrades with High ROI
Some energy-efficient upgrades are believed to offer a return of at least 50 per cent with an average recovery rate of an estimated 61 per cent, according to one survey. Energy efficient upgrades offering "significant" ROI include:
High efficiency windows;
Improvements in heating system efficiency; and
Insulation.
While some energy efficient projects benefit homeowners, not all may boost home value. Many factors come into play when it comes time to sell a home, including the time that has elapsed since the improvement was made and details from recent comps in the area. An agent experienced with energy-efficient home improvement can highlight such changes for prospective buyers. Energy efficiency is an important factor for many when they are looking to buy a home, as reported from the National Association of Home Builders.
Canadians may want to look at the most popular home improvements, such as energy efficient doors and windows. Homeowners may want to increase a home's energy efficiency by the reduction of the home's heating and cooling demand. This can be done by focusing on the insulation and sealing of the house's exterior. Small projects may include filling attic floor penetrations and weather-stripping windows and doors.
After this, it may be useful to add insulation to the attic floor and between wall spaces. Replacement of older air conditioners, furnaces and boilers for newer systems may yield significant savings. Homeowners may want to take advantage of a federal program from The Natural Resources Canada to help Canadians improve a home's energy efficiency of their home. Homeowners may be awarded grant amounts as much as $5000 to go toward desired upgrades.