Luxury Living in Fort McMurray
Posted by Brett Campbell on Friday, August 23, 2013 at 2:12:09 PM
By Brett Campbell / August 23, 2013
Comment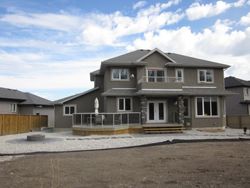 Fort McMurray is a beautiful, green part of the world. It has a lot to offer, no matter what you want to do in your free time. One of the options you can get there is luxury living, since there are many homes over the median price of $700,000. Million dollar options are easy to find, and they can provide you with everything you need. You'll have spas, saunas, clubs, golf courses, and more to enjoy. Parks and recreational opportunities are readily available. There are also shopping and dining choices close to home but far enough away to offer you a little bit of privacy.
Parks are a big part of life there, but they aren't the only place you can go to enjoy yourself. There's everything from casinos to museums. Depending on where in the area you choose to buy a home, you'll be close to something enjoyable. There's plenty of luxury to be found in those homes, too. You can purchase one that's already existing, or you can find a piece of beautiful land and have a quality builder from the area create just what you're looking for. Either way, you're sure to get a great home you'll really love.
Consider what you want in terms of square footage, land, and finishes. Granite and hardwood are still very popular, but it's completely up to you what you'd like to see in your home. Expect high-end appliances, large master bedrooms with attached spa-style bathrooms, big kitchens, and a lot of open living space where you can entertain family and friends. Since Fort McMurray is part of the is part of the Regional Municipality of Wood Buffalo, you'll be close to more shopping, dining, and other activities, while still getting a relaxed atmosphere where you can truly feel at home and enjoy a luxurious lifestyle.