Local Business Spotlight: Foothills Centre for Change
Posted by Brett Campbell on Thursday, September 25, 2014 at 1:11:06 PM
By Brett Campbell / September 25, 2014
Comment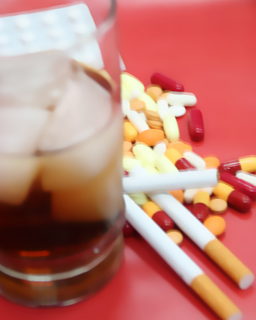 The Foothills Centre for Change is located in Salmon Arm, Canada. It's a private facility offering counselling and support to individuals suffering from addictions that need change, healing and growth.
It's an affordable program with a peaceful environment.  Here is more information on this addictions treatment program where people come to heal.
The Mission
The mission at Foothills Centre for Change is to offer quality treatment through skilled professionals with years of experience in recovery. They believe in your confidentiality, trust and are devoted to client's well-being even after their recovery.  They believe in holistic treatment and educating clients. They are also there to serve your families through your journey.
The Facility & Program
The program at Foothills Centre for Change is a holistic approach, meaning they care for clients through emotional, mental, physical and spiritual guidance.  The program has client's giving each of these four areas attention daily. Since all four are related to one another, the program emphasizes a balance in each area.
The physical element is worked on by starting the day with exercise and eating a well-balanced meal.
The mental element is worked on through group workshops, 12 step meetings and individual meetings.
The emotional element is worked on by talking and expressing feelings in group and individual meetings.
The spiritual side is worked on by experiencing nature, prayer, meditation, listening to others and through art therapy.
They offer art therapy, trauma counselling, anger therapy, narrative therapy and more.
Admission
The program is set up to be 30 days, 45 days, 60 days or the recommended 90 days. Each of these programs costs under $400 and clients can get an additional week free of charge if they need extra time.
The programs will include personalized care and ongoing aftercare. They will also receive a two day family program where loved ones can receive family care.
For those suffering with addictions, the Foothills Centre for Change is a wonderful way to recover from the illness in only a few months.