Job Training in Fort McMurray
Posted by Brett Campbell on Friday, October 18, 2013 at 4:25:47 PM
By Brett Campbell / October 18, 2013
Comment
It's no secret that Fort McMurray's job market is largely filled with jobs in the oil sands. Landing one of these jobs may require special training, which is found throughout the area. With the right training, living in Fort McMurray can be prosperous.
Industrial Training International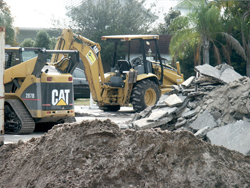 As a leader in job training specific to the oil sands, Industrial Training International is a great choice for those looking to enter into an oil sands career. With many of the top oil companies trusting their training to ITI, graduates land jobs quickly. Some of the top companies trusting ITI for training include:
Chevron
Fort
Rolls-Royce
Georgia-Pacific
NASA
ConocoPhillips
ExxonMobil
Siemens
BP
GM
Amtrak
Riotinto
Exelon
Raytheon
GE
FirstEnergy
P&G
And Many More!
Training with ITI provides many career opportunities and the companies in the Fort McMurray area are always searching for excellent employees. At ITI, you can gain training in areas, such as:
Crane Operation
Rigging
Lift Management
Inspection
Heavy Equipment Operation
Lift Planning
And More!
ITI also offers a number of certifications including:
Mobile Crane Operator
Signalperson & Rigging
Mobile Crane Inspection
Overhead Crane Operator
Rigging Inspector
And More!
If you're looking to enter the oil industry and work in the oil sands of Fort McMurray, training from ITI is one of the best ways to get your foot in the door.
Along with training in many areas, ITI also offers services for large companies including:
Critical Lift Planning
Lift Director Services
Accident Investigation
Expert Witness Testimony
Crane Audits
Rigging Audits
Manual Development
All of these services are provided by experiences personnel, specializing in each specific area.
ITI has raised the bar when it comes to training in many areas and they are trusted by more companies than any other training program. Find out more about ITI and everything they offer by visiting their website, http://iti.com.