Is it Okay to Bring Kids to an Open House?
Posted by Brett Campbell on Friday, February 13, 2015 at 10:06 AM
By Brett Campbell / February 13, 2015
Comment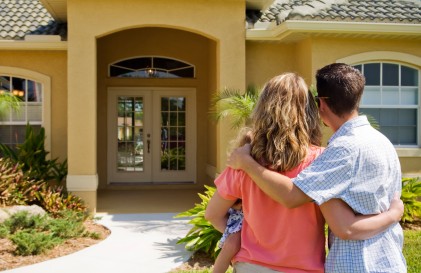 Sometimes it's hard to avoid taking the kids to see the house you're considering buying. As much as this may be okay, it might not be the best idea. Your agent certainly shouldn't turn you away because you have kids with you, but should you bring them to the open house?
This question isn't exactly cut and dry. It can be a liability concern for the agent and a distraction for you. Having young children running around a stranger's house isn't always a good idea and if the kid hurts themselves, who's to blame? The homeowner or the agent could be held liable, which causes an issue.
The Challenge
House hunting is challenging and finding the perfect new house for your family isn't easy. It gets even harder with small kids. They need you constantly, they will get bored and your attention won't be on the house. How are you supposed to make a good decision if you don't really get to see the house?
When you bring kids to an open house, the agent may need to usher you through house one room at a time. This can make things a bit difficult and the agent may not want this responsibility. However, if you must bring the kids because you have no other option, you shouldn't feel like you can't see the home.
Leave the Kids with a Sitter
If at all possible, leave the kids with the sitter. Even if one parent watches them, while the other goes to the open house, it's better than being distracted at the open house. You can even switch off and let the other parent go see the house, as well.
If the kids are teenagers, you can probably bring them to the open house without any issue. They may even have a good or bad opinion about the house, which could help you make the final decision. Of course, having a conversation with them and explaining what they will be getting into with it is important.
You don't have to avoid the open house if you have to take the kids, but if at all possible, it's better to leave them with a sitter if they are younger.