Introducing the Athabasca Oil Sands
Posted by Brett Campbell on Friday, June 28, 2013 at 11:44:10 AM
By Brett Campbell / June 28, 2013
Comment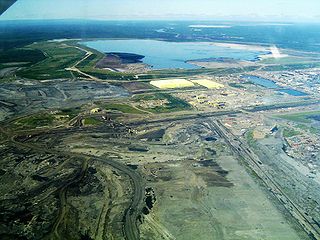 The Athabasca Oil Sands is a large area of oil sands deposits with over 174 billion barrels of bitumen. This area is the reason Canada is second on the list when it comes to oil reserves behind Saudi Arabia. The oil sands date back to the time of the dinosaurs, which gives them a great history. This mixture of bitumen, water and sand, along with today's technology provides jobs to the Fort McMurray area.
Athabasca Oil Sands is more than just an area for the recovery of oil. It contains outdoor activities, a discovery centre and you can even take a tour.
Discovery Centre
This is a very busy play when it comes to the summer months. Many visitors and residents come out to the centre to find out more about Wood Buffalo's fame. Many interactive exhibits are found throughout the center and the entire family can enjoy discovering more about the buried treasures.
Tours
Tours are available in the Summer months from May to September. You can take a guided bus tour in Fort McMurray or choose one of the tour packages. Guided bus tours are $45 for adults and $40 for youth and seniors. With the tour packages, you receive a two-night stay and breakfast each day, along with your tour tickets. These packages start at $168 per person.
Whether you want to come out and enjoy discovering more about the oil sands through a full tour or you prefer to attend some of the great educational programs from the discovery centre, there's something for everybody.
This natural treasure has provided so much to the area of Fort McMurray. If it sparks your curiosity or you're planning to relocate to the area, spending the time to understand the Athabasca Oil Sands will help give you an idea of how this community is supported.