5 Interior Decorating Tips For Your New Construction Home
Posted by Brett Campbell on Friday, July 8, 2022 at 12:15 PM
By Brett Campbell / July 8, 2022
Comment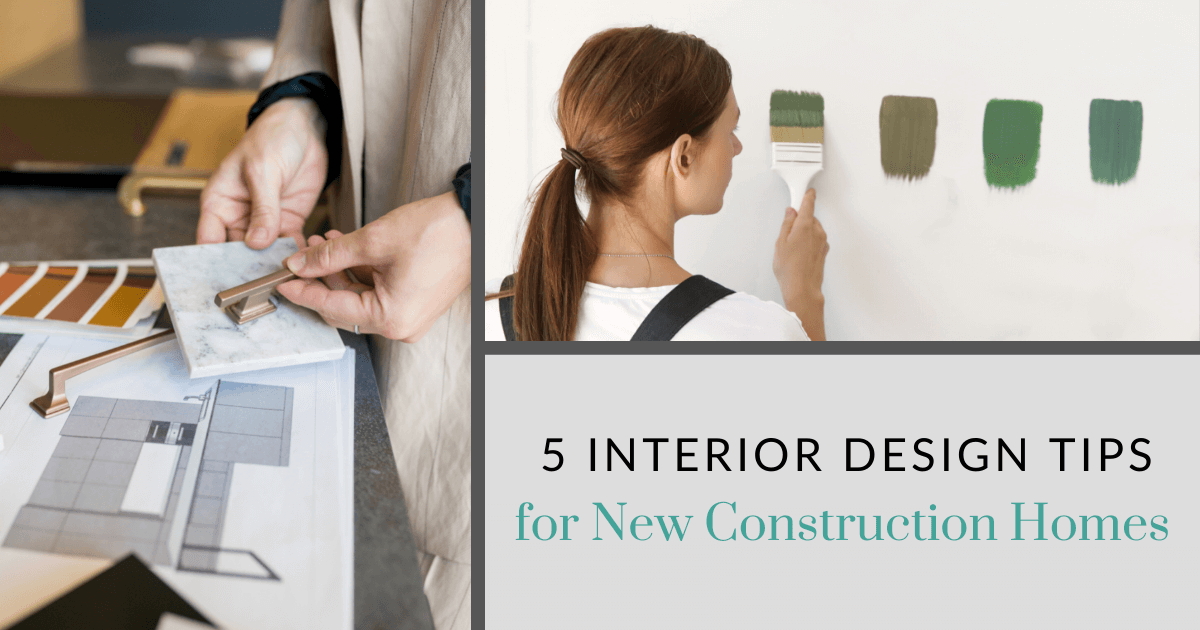 The glorious feeling of buying a new construction home can only be surpassed by truly designing it to feel as though it's yours and yours alone. Owners can take advantage of the newness during the construction phase, when decorating, and even by making a few upgrades after moving in. Continue reading to pick up these four interior design tips to personalize a new construction home.
Know What Doesn't Come With the Space
It's essential to remember that a model home is just that—a model of the best of what's available. Many of the options viewed are not included with the space upon the move-in date. Instead, much of what you see are upgrades available to new construction homebuyers.
One of the biggest surprises that owners face is that window treatments are not in place upon moving in unless they opted for an upgrade during the design phase. This can impede one's sense of privacy, which doesn't get the cozy vibe working from the get-go. Be prepared to install these on day one or discuss having window treatments included in the deal.
Other limitations that new construction homebuyers might face involve paint and flooring options. In many communities, the floor and wall colourings are often uniform by design. This means that buyers tend to pick one colour for all walls and consistent flooring throughout the home.
Those who want their dream home styled with a few personalizations will need to discuss these options before the build is completed. After all, walking into a home that's a blank canvas might invite creativity for some, but might not be a good fit for those desiring a home that's ready to go from the start.
Be Mindful of What You Put on the Walls After Moving In
One of the primary reasons that the interiors of homes aren't typically painted during construction is that reputable builders know that a house needs time to settle. It can take up to a year for a new home and its construction materials to season and adapt to the climate. Such materials include:
Drywall & Plaster
Concrete Foundations
Timber Framing
Brick Installations
So to help prevent cracks or peeling of the paint, a bit of patience is pivotal before getting eager to decorate walls. It might take up to two years for walls to be ready to add hues or wallpaper. This is also the case of surrounds and wall tiles, but this timeframe allows owners to settle into the home and discover their personal tastes.
Plan Your Furniture Ahead of Time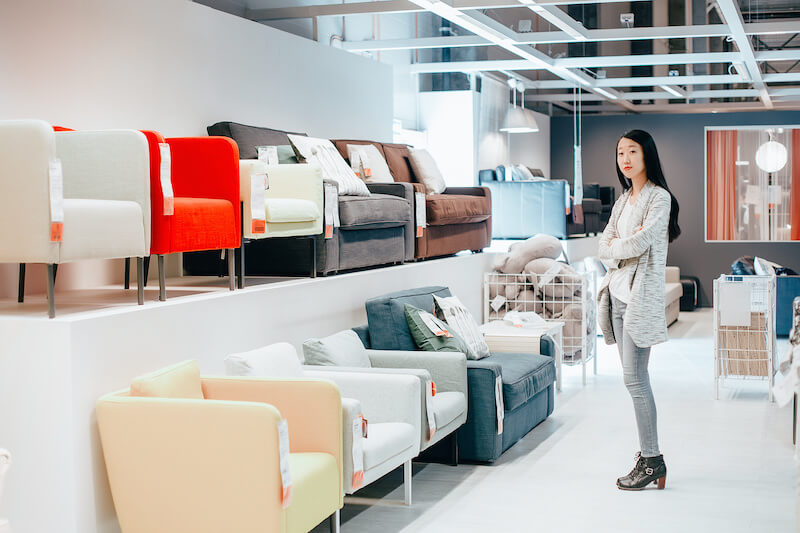 While there are likely to be a few furnishings from the previous home that will be brought over to the new one, many buyers want to promote the feeling of freshness with some new pieces to fit the space. Taking a whole-house inventory is advised to avoid moving items that won't fit or those that don't represent your current taste.
Prioritize the most important rooms, as buyers don't have to purchase everything right away. Starting from scratch? Be sure to make arrangements for custom furniture with stores months in advance to ensure they're ready for delivery when the build is complete.
Bedding, dressers, dining ensembles, and sofas should take the top spots on the list while avoiding an excess of decorative items and knick-knacks. After moving in and getting a better feel of the home, move forward with furnishing and decorating the more under-utilized rooms and empty wall space.
You Can Keep Personalizing After the Build Is Complete
Depending on whether the home is located in a master-planned community or a full custom build, some contractors may only have a limited number of options for appliances, fixtures, and finishes available. That being said, buyers can do a bit of planning in advance to ensure that their home reflects their personality.
This is not likely to be an issue in the long run, as buyers may make discoveries about where they spend the most time and prepare for a few changes. Many design experts recommend adding to each room over time, avoiding pressure to rush the decorative process in a new construction home.
Once established and allowing the home to settle, it's easy to add design elements like wall colours, accent pieces, additional furniture, and wall art. Owners can also switch out lighting and add extra storage like built-in cabinets and shelving. Some of the most typical upgrades owners make when they are ready to include:
Door handles
Light fixtures
Replacing the initial wood, carpeted, or tile flooring
Replacing interior or exterior doors
Investing in high-grade window treatments
Make sure to choose some items that highlight the home's best features.
Have an Idea of What You Want Before You Start
Interior design for new construction homes can be an exciting but daunting task. There are so many choices to make and decisions to make, and it can be easy to get overwhelmed. However, if you take the time to plan ahead, you can save yourself a lot of stress down the road. Before you start shopping for furniture and decor, sit down and think about what kind of style you want for your home.
Do you prefer a more traditional look, or are you drawn to more contemporary designs? Once you have a general idea in mind, you can start looking for pieces that fit your vision.
You may also want to consider the practicalities of your space when making your decisions. For example, if you have a large collection of books, consider designing the room around new bookcases. By taking the time to figure out what you want ahead of time, you can make the process of decorating your new home much easier on yourself.
That Dream Home Can Be a Reality!
There are no limitations when building and designing the home that dreams are made of. Anyone that needs a bit of guidance can always consult with their architect, builder, and design teams to make the most of their investment. However, taking some time to get creative with some customizations both pre- and post-construction is a wise move to make the home its best.