5 Tips for Choosing a New Construction Home Builder [2023]
Posted by Brett Campbell on Tuesday, September 6, 2022 at 9:30 AM
By Brett Campbell / September 6, 2022
Comment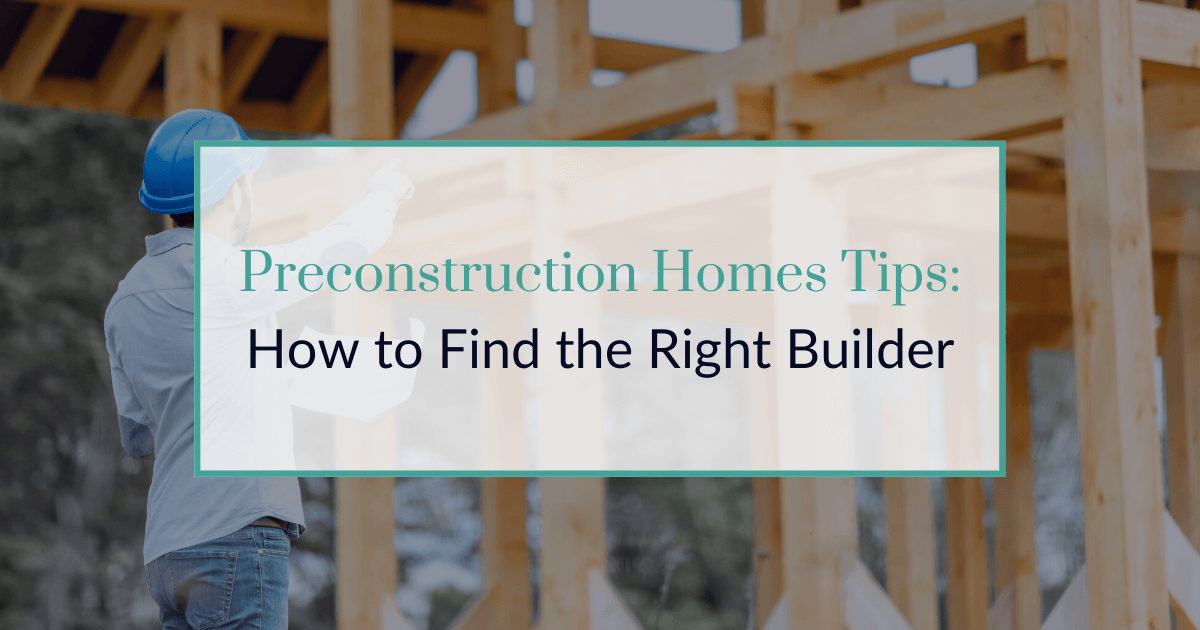 Having a home built from the ground up is highly appealing for many homebuyers. Many genuinely want to be a part of the process, assisting in their property's architectural design, floor plan, and features. A new construction home is a preferred choice for those who want a custom home without renovating a pre-owned or model home.
However, not all home builders are the same. Therefore, it's essential to choose the right one to achieve the desired results. This process will require some time and research, but doing the due diligence can mean realizing a dream home. Keep reading to learn what to look for when choosing a new construction home builder.
Ask Potential Builders Questions—Lots of Questions!
Good builders ensure that buyers get the home they envision, and custom builds have nearly unlimited possibilities. Top builders will not only assist buyers in achieving their vision, but they will also be transparent and ready to answer questions clearly and concisely. After all, in addition to building the home, they will want clients to be as comfortable as possible with their investment and decision in choosing them as a trusted builder.
Buyers can never ask too many questions when interviewing new home builders, as this is a major purchase. Some things to inquire about during interviews may include:
What kind of structural and appliance warranties comes with the purchase?
Do you offer in-house financing?
What's included in the final price, and what are considered extras?
Can you work with my preferred architect or interior designer?
What relationship do you have with the current subcontractors you will be working with? Are they reputable and reliable?
Who will supervise the project daily?
How available are you when questions or concerns arise?
What is the expected timeline for the project?
Read Reviews & Referrals & Talk to Previous Customers
Reputation is everything in the new home construction industry, and so is a builder's completion rate. It's easy to investigate a builder's reputation by searching reviews for contractors. Remember, contractors will likely have reviews from satisfied customers and some from those who experienced challenges. Look for trends in reviews where complaints are concerned. Repeated bad reviews for the same issues could be a red flag.
Another good way to get an idea of their work is to call the builder's referrals and visit one of their other developments. If possible, talk to a few homeowners who are previous clients. Find out how satisfied they are overall with their home. Inquire whether the builder used quality materials and was committed to making things right from the start. If there were issues, find out how quickly the builder took action to resolve them.
Check out local home builders' websites, too. One of the top places to search is on the BILD website. Find out if your agent has previously worked with the builder or is aware of their reputation, as they likely have some insider knowledge.
The Builder Focuses On Quality Over Quantity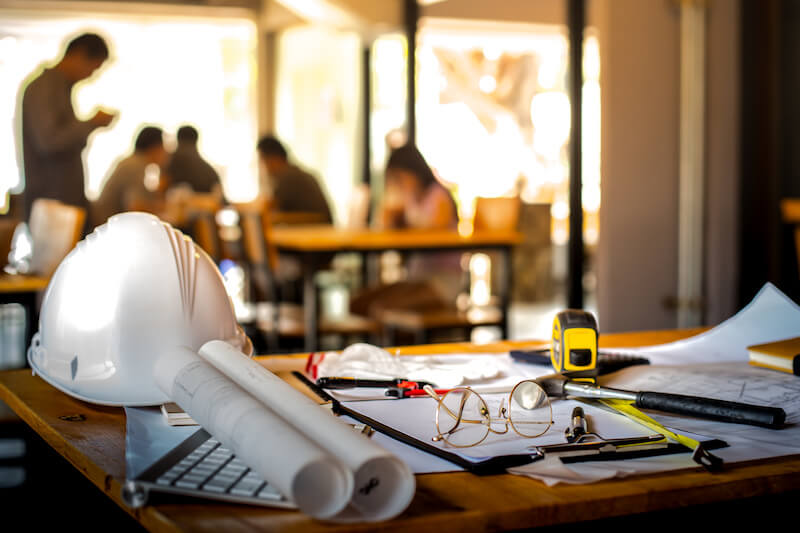 Unfortunately, there are builders out there who want to make the most profit possible and often take on more jobs than they can handle, leading to poor workmanship, using lower-quality materials, and more incidences of structural and system defects.
Consider the number of homes completed annually to the number of members on their construction and design teams. It might be wise to keep looking if the team numbers are relatively low versus the number of contracts they take on. Try to find a builder with fewer completed projects who has enough members in their dedicated team that promises high-quality results.
The best builders who take on fewer jobs are known for choosing stronger materials and taking more time to perfect craftsmanship and detailing. Furthermore, they tend to take more care when ensuring the materials are adequately protected from theft and the elements during the build.
Top Builders Have All The Proper Paperwork In Order
While many provinces don't require contractors to be licensed, Quebec and British Columbia are two that do require licensing for residential builders. Homebuilders who specialize in constructing single-family or multi-family homes with up to four units will ideally have a Class A contractors license whether it's required or not.
Having official licensure helps buyers feel more confident in a builder. Additionally, only a licensed contractor can apply for the proper building permits for new home constructions in provinces such as Alberta. In most cases, builders must prove to have a new home warranty provider to cover the structure and specific installed systems for a set period when obtaining a license.
Canadian home builders must have current construction liability insurance and workers' compensation to protect the worksite and those who work on the project, should they get injured on the job. Buyers will also want to obtain a clear and concise written contract with the builder.
Pay Careful Attention to Builder Portfolios
When deciding on a home builder for a new construction home, buyers need to consider the builder's portfolio. The portfolio will provide insight into the builder's experience, skillset, and quality of work. A well-established builder will have a robust portfolio that showcases a variety of styles and construction types. This is important because it shows that the builder is adaptable and has the ability to meet the buyer's needs.
The builder's portfolio should also include information about the scope of work in addition to the photos of past projects. This allows buyers to get a sense of the builder's attention to detail and level of craftsmanship. You can also compare how many projects are shown in their portfolio to how many reviews the company has. If there are hundreds of reviews but only a few projects pictured in their portfolio, this could be a red flag that requires further research.
By taking the time to review the builder's portfolio, buyers can make an informed decision about which contractor is right for their new construction home.
Considering Building a New Construction Home in Canada?
Once you find a great agent to represent your interests during the home buying process, the journey begins to seek out a superior new home construction contractor. While an agent can be a tremendous help in the search, buyers should also do their research using these pro tips.