How Do you Spend the Winter Months?
Posted by Brett Campbell on Friday, January 10, 2014 at 4:01:18 PM
By Brett Campbell / January 10, 2014
Comment
Many different activities provide great winter fun in the Fort McMurray area. Whether you enjoy skiing, snowboarding or something a little bit different. Here are a few activities locals enjoy that you might not have thought about.
Snowshoeing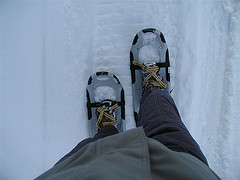 A leisure activity over a thousand years old, this activity has become more sophisticated than it used to be. It's actually considered a winter sport now and provides a way to get outside and enjoy nature. Whether you prefer the early wood-framed snowshoes or you like the newer aluminum-framed models, you can have all types of fun snowshoeing.
Hike trails, walk through the back country or even compete in a race. You will find all types of great wilderness to discover throughout the Wood Buffalo and Fort McMurray areas. This part of the country is perfect for the adventurous snowshoer.
If you want to enjoy snowshoeing in Fort McMurray, you can use the many parks and trails. The area is home to over 130 kilometres of trails and 400 hectares of parks. These areas also make for great cross-country skiing and in the summer they are perfect for walking, biking and running.
Snowmobiling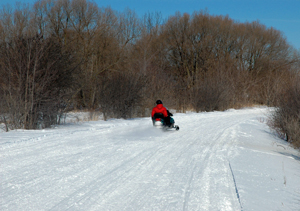 Another great winter activity you may not have considered is snowmobiling. This is a fun sport that allows you to get around fast and easy. Many snowmobilers will tell you that Fort McMurray is the best kept secret for the activity and provides plenty of great choices for fun on a snowmobile.
The local club, the McMurray SnoDrifters provides a great way to get out with others enjoying the sport. Whether you love trail riding or you prefer a different type of riding, there's something for you in the area.
Both snowshoeing and snowmobiling provide plenty of winter fun throughout Fort McMurray. This area can quickly become your winter playground.