How do You Make Sure Your Open House is Amazing?
Posted by Brett Campbell on Thursday, April 9, 2015 at 8:40 AM
By Brett Campbell / April 9, 2015
Comment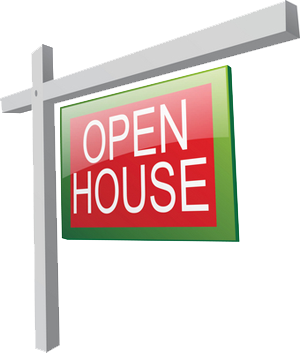 Throwing a successful open house isn't always easy. There are some things you cannot control, such as the drive-by traffic, the weather and the market conditions. However, the things you can control can make a huge difference. Here are a few tips to help you with your next open house.
Create Incredible Curb Appeal
The most important things you can do to your home is make it appealing when people drive by the home. This will help to increase attendance. Make sure there isn't any loose garbage or debris on the property and make sure the grass has been cut. Fresh-cut grass and trimmed bushes can make a big difference.
Check the Smell
A home with a bad odour will turn people off in a hurry. We remember good and bad smells, so you want to make sure you have a great smell throughout the home. Bake cookies before the open house and leave them out for attendees to enjoy. This will provide a good aroma and something for snacking.
Stage the Home
Having your home staged can make a huge difference. With the right staging, each room will appear to have a purpose and potential buyers will be able to see the home's potential. A professional stager can not only help you have a successful open house, but they can also help you get the full value for your home.
Clean the Kitchen and Bathrooms
You want your kitchen and bathrooms to shine. These are rooms most buyers emphasize when they look at homes. A beautiful kitchen or bathroom may not come through as beautiful if it's dirty. Hire a professional to clean these areas to ensure it's done correctly.
Whenever you hold an open house, you want everything to look amazing and smell amazing. The last thing you need is a potential buyer turned off because of something you could have prevented. Use these tips and the advice of your real estate agent to ensure your open house is a success.