How Can You Transform Your Bedroom Into a Master Suite?
Posted by Brett Campbell on Friday, September 25, 2015 at 7:35 AM
By Brett Campbell / September 25, 2015
Comment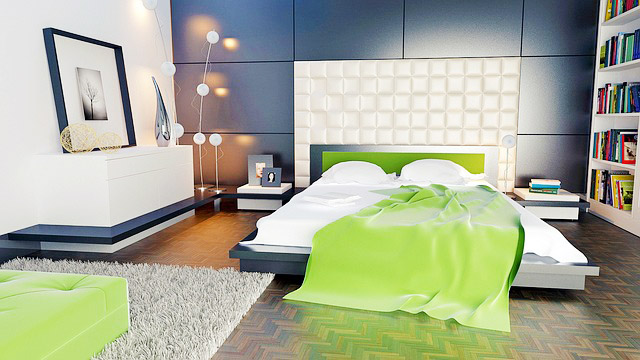 It is actually becoming quite popular to turn master bedrooms into a boutique hotel suite type of design. This might sound difficult to do, but transforming your bedroom into a master suite is much easier than you might think. Here are a few tips to help you.
Closets
If you have the room, bring in an armoire for storing his suits. This way you can make your walk-in closet feel more spacious without all the heavy, dark suits taking up all the space. This will make it much easier for you both to get dressed in the morning.
Mirrors
There are many benefits to mirrors. They add an extra design element to a room while also making the room feel larger and letting in extra light. Choose a large one for the function of being your dressing mirror. Opt for one with an ornate or wide frame to help dress up your space. By strategically placing them in the room, they can pick up and reflect pockets of light to make the room brighter or mimic empty wall space from across the room to make the room feel larger.
Add a Coffee/Beverage Station
For very little money you can set up a designated area with bottled waters, a coffeepot, and even a mini bar. By bringing in a small coffee maker and a mini fridge you can achieve this with ease. Start or end your day with a relaxing beverage in the comfort of your own room.
Change Your Floors
Consider changing your carpeted floor to hardwood. Hardwood floors are more durable and they last longer. They also add value to your home. Area rugs are a great accent to hardwood floors and they can change the look of a room quickly in case you get tired of your decor.
As you can see, these tips are easy and fairly inexpensive. So now that you know how easy it is to transform your bedroom into a master suite, you can get started today!