How can you Make your Bathroom seem more like a Spa?
Posted by Brett Campbell on Wednesday, July 15, 2015 at 8:36 AM
By Brett Campbell / July 15, 2015
Comment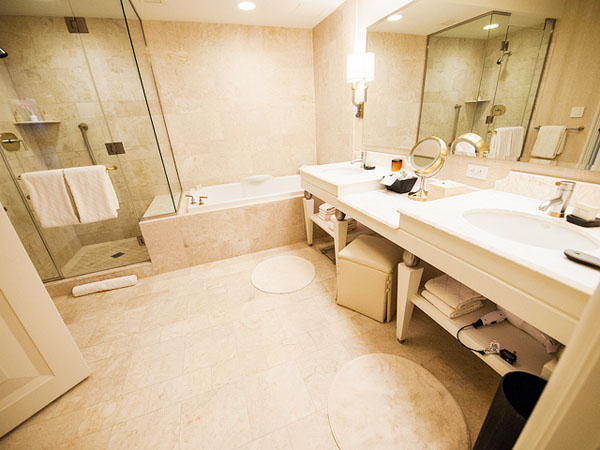 You want your home to be a place of comfort and pleasure. You also want your bathroom to be a room you actually enjoy spending time in. Fortunately, there are some quick and easy ways for you to make your bathroom feel more like a spa.
Start with Aromatherapy
Pick and choose some scents that you like. Cinnamon, lavender, and chamomile are great choices if you are nervous, stressed, or having trouble sleeping. Vanilla, rose, and sandalwood are great for the same reason. Spiced apple and lemon are ideal choices if you are feeling worn out.
Get a Vanity
You should go a little beyond a sink and invest in a vanity in your bathroom. You need a place to get pretty and dolled up in the morning. You should have plenty of space for your makeup or moisturizers or razors.
Mood Lightning
Get rid of those florescent bulbs and get some LED lightening instead. Some people even like getting a blue or purple light for their bathroom because it is more relaxing than a right white light.
Choose Calm Colours
You need to make sure you are picking the right colours for your bathroom. This includes blue and green and even a light purple. Red, orange and pink tend to be tense and angry colours. You should avoid using them in your bathroom.
Small Luxuries
Do not be shy about getting some flowers, cute pictures, or pretty soaps for your bathroom. You want to make your bathroom feel exciting to be in.
Last, but not least, you need to have storage space. You want to have places to put things in your bathroom. Otherwise, your pretty new vanity is very quickly going to become cluttered and then you are not going to feel so great in your bathroom.