How can you Creatively Hide your Mess at Home?
Posted by Brett Campbell on Friday, July 10, 2015 at 9:39 AM
By Brett Campbell / July 10, 2015
Comment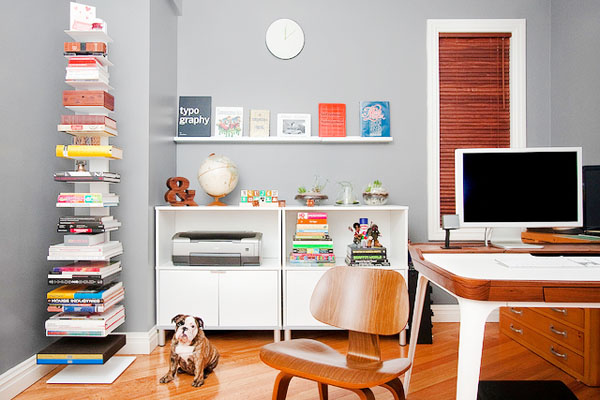 It is no secret – everyone feels happier and more content in a home that is clean and clutter free. There is just something about walking around in a home that is tidy and organized that makes you feel less stressed out about the world around you.
Unfortunately, messes happen. Overflowing laundry baskets, wires, and items out of place are a pretty common happening. Fortunately, there are some fun and creative ways you can minimize the mess.
Laundry Baskets
Why do you have your laundry basket out in the open anyway? Put it in a closet? Then, you do not have to look at it. Sure, it is still full – but, you can get to it when you have time instead of letting it taunt you.
Loose Wires
Get a decorative box you can put all your loose wires in. There is nothing more chaotic than a bundle of loose wires hanging around. The box will look a lot nicer sitting on a shelf than those wires.
Your Printer
There is no reason why your printer has to take up space on your desk. You could find a cabinet with drawers big enough for your printer. Then, you can just take it out and sit it on top of the cabinet when you need to use it.
Pet Hutch
Knock a low drawer out of a dresser or cabinet and create a hutch where your pet's food and water bowl can be stored. This way they will be out of site, but still within your pet's reach. You can even decorate the hutch you've created to look nice.
No, this guide is not to teach you how to hide your mess so you can continue to be messy. It is about teaching you how to deal with your mess. Use these creative ways to make the mess more manageable and less chaotic.