Hotel Spotlight: Ace Inn Fort McMurray
Posted by Brett Campbell on Friday, May 29, 2015 at 9:18 AM
By Brett Campbell / May 29, 2015
Comment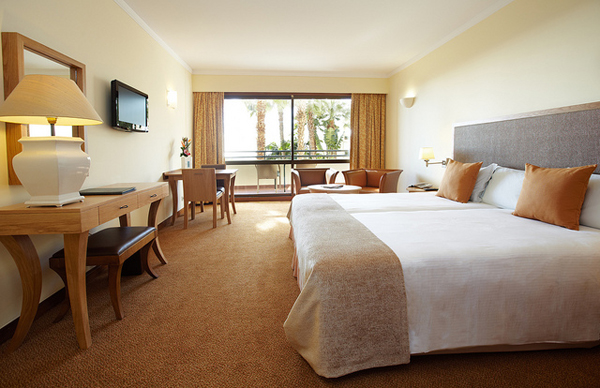 For those looking to travel and stay in a hotel, you might enjoy the Ace Inn located in the heart of Fort McMurray. This is a rather new hotel in the area and offers 48 rooms that offer the space and variety you need.
These rooms are priced to fit your budget and with a cozy atmosphere and rates that are affordable, you can take advantage of making your stay that much sweeter. You have access to the downtown are if you plan on being there for a few days allowing you to see all the area has to offer.
Some of the features and amenities you can benefit from and enjoy include:
27" LCD television in your room
Kitchenettes/Jacuzzi suites
Meeting rooms for business purposes
In room coffee, refrigerator and hand blow dryers
Free Wi-Fi
Free phone calls in  the area
Individual AC rooms
Free parking
Complimentary continental breakfast and more!
If you're going to be in town for business purposes, there are conference rooms that can be utilized for your meetings and more. Each conference room can hold a capacity of 25 people and there are also other accommodations that allow you to have business needs met.
There is room promotion as well as rental equipment that can be utilized to make your meeting and business plans a successful experience and with complimentary breakfast, coffee and tea you can meet the needs of those attending.
Some of the equipment available for renting includes:
Sound station/microphone
LCD projector with a built-in screen
White board
TV/VCR/DVD player
As far as booking a room, you can choose from a few different things. These include:
Economy single rooms: $129
Single/double Jacuzzi rooms: $189
Double kitchenette rooms:$169
Standard single room: $149
Standard double room: $149
Single kitchenette room: $159
This hotel offers a great atmosphere and at affordable rates allowing you to make the most of your stay. Allowing you to see the city is a benefit as it gets you out of your hotel room and prevents you from going stir crazy if you are going to be staying for a while.