What Paperwork do Home Sellers Need to Have Available When Selling Their Homes?
Posted by Brett Campbell on Friday, August 10, 2018 at 7:51 AM
By Brett Campbell / August 10, 2018
Comment
What Paperwork do Home Sellers Need to Have Available When Selling Their Homes?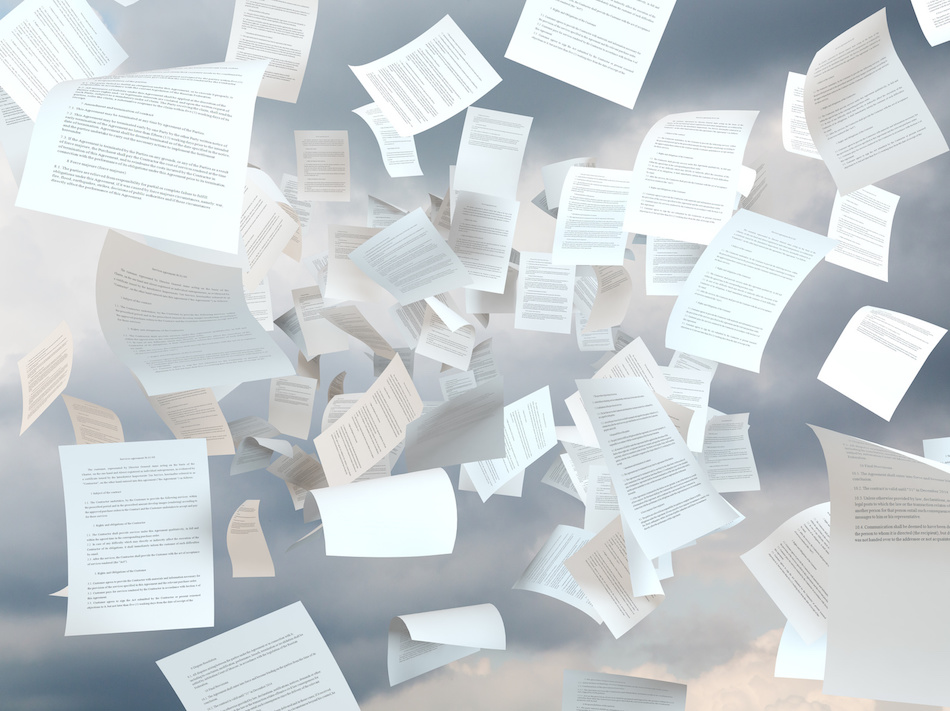 Selling a home requires concentration, attention to detail, and assembling a lot of necessary documentation. It can be daunting, but knowing what is needed, and when, makes the task easier. Listing a home is, in many ways, just the beginning of the process, and whether a seller works with a professional real estate agent or takes on the task personally, it helps to organize the legal papers early in the home selling process.
It should be simple to gather the necessary paperwork in a binder or folder, and make arrangements to either convey copies or the originals (as needed) to the real estate agent and/or legal representative prior to or soon after listing the property. Some of the documents are required for legal purposes; other information is of benefit to prospective buyers and can expedite the home-selling process.
Legal Documentation
In general, any documentation pertaining to the property and its improvements is important. In order to transfer title to real estate, a current survey of the property and existing improvements is normally required, but an initial survey along with the deed or certificate of title is also important.
Legal documentation of ownership is always required. Not only does it constitute authority to sell or transfer title to real estate, but deeds are filed with governing authorities and are legally binding. Certified copies of a deed should be available from the local registries office.
Other documentation, such as tax assessments and payment receipts may or may not be mandatory, but they are always helpful, as are utility bills and paid receipts for the preceding 12 months. Save all home repair receipts, warranties that pertain to home systems and appliances, and the dates and total cost of any additions or renovations.
If the property is a condominium or part of a homeowners' association, the governing documents and restrictions (CC&Rs) will also be required; and if limitations exist regarding property use, they must be fully disclosed. Having all the appropriate answers in one place is a smart move during negotiations, and may speed the process of moving forward on a sale.
Home Selling Papers
Necessary documents fall into three categories:
Documents pertaining to the property and existing or planned improvements;
Mortgage documents and loan papers;
Paperwork regarding taxes, insurance, repairs, warranties and inspections.
Although in Canada required documentation varies from one province to another, there are certain similarities. Whether a home is for sale in Alberta or Ontario, in Nova Scotia or British Columbia, a good starting point is to refer to the package that was prepared at the time of purchase. For specific local information, contact proper authorities or a real estate professional.
Include in the package any information that seems pertinent. It's always better to have too much rather than not have a document that is mandatory.
Also include in the package any notes or photographs that might influence a buyer: Neighborhood scenes, street repairs and signage, community amenities, public facilities and the like. Information on city services and local utility rates is also of value.
Basic Home Information
Because a home is such a large investment—and rarely paid in cash—documentation pertaining to the mortgage represents vital information, for both the seller and for a buyer. In cases where a loan can be assumed, it is especially important to have of the terms and procedures for transferring the loan.
When an existing mortgage is to be paid off, it is equally important to assure that payoff amounts are verified, and that funds are properly transferred at closing to assure that the lender is satisfied and that property is conveyed to the buyer free of any encumbrances.
Other considerations that affect both seller and buyer are tax assessments and existing warranties on building materials systems incorporated into the home. For instance, a roofing warranty usually extends for a specified period of time, but other guarantees can be limited only to the original purchaser. Be certain that the information conveyed to the buyer is accurate in order to avoid future liability.
As noted, a home is a major investment, so when it comes time to sell, take every precaution to protect that investment by assuring that the sale proceeds smoothly and that all the selling papers are in order. By compiling the necessary paperwork prior to listing an Wood Buffalo home in Canada, sellers can assure that when an acceptable offer is received, it will lead to a sale with no complications.