Home Improvements that Offer the Best ROI
Posted by Brett Campbell on Friday, March 9, 2018 at 9:52 AM
By Brett Campbell / March 9, 2018
Comment
Home Improvements that Offer the Best ROI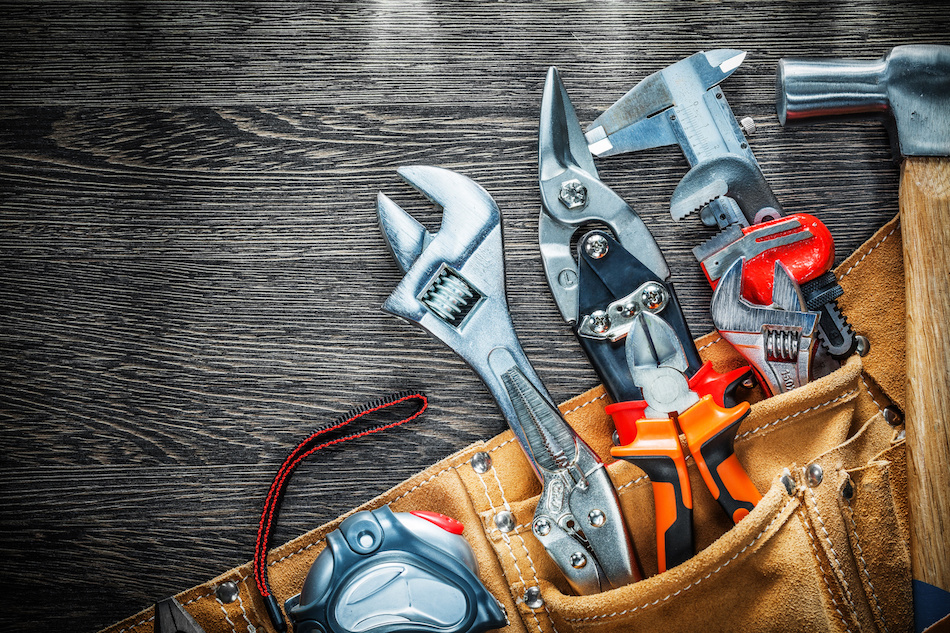 In the days and weeks before they decide to list their home for sale, many homeowners look for ways to get the most out of their home sale. To maximize their return on investment, many homeowners turn to home improvements and upgrades. There are many home improvements that you can make to increase profits after the sale of a home. Projects that boost curb appeal, improve efficiency within the home and improve the appearance of the home are all excellent projects to take on before trying to sell.
New Siding
Properly installed new siding can make your home look newly constructed. New siding is an excellent choice for homes where the siding has been previously damaged or stained in some way. It's also a smart choice in homes where the old siding is especially dated. Siding can help make your home look more modern and if the siding is replacing wood siding, then it can also make your home easier to maintain.
If you're trying to choose a colour for your home's new siding, consider the colour of the other homes in the neighbourhood. When faced with a decision like this, it's almost always best to match your home to the visual aesthetic of the other homes on your street.
Deck Installation
Deck installation has an ROI of about 70%. This home improvement project is especially popular among homeowners who want a relatively low-budget improvement project that can help them boost the value of their property. When deciding on the style and type of deck to install, avoid high-price materials like redwood or cedar. You'll get the most ROI from a pressure treated deck installed by a licensed contractor.
New Windows
New vinyl windows have an ROI of about 70%. The most energy efficient windows are gas filled, double or triple pane windows with a low-e coating. Low-e coatings help keep out UV rays, which can prevent floorboards from fading. Low-e coatings also help keep the home a comfortable temperature by admitting visible light while reflecting light that produces heat. As you're shopping for new windows, consider installation of a unique or striking feature like a bay window or a large decorative window.
Garage Door Installation
Garage door installation makes the front of your home look attractive and new. This is especially if the garage door itself comes with attractive, modern features like carriage door hardware and windows. After installing the garage door, collect the warranty information and user manual, then leave it somewhere for the buyer when you move out of your house. The buyers of your home will appreciate having this information in the future.
Homeowners trying to pick the right garage door for their home can consider an all-weather door, which helps to keep the inside of the garage at a comfortable temperature regardless of the temperature outside. This is especially useful in households where children go out to the garage to play or where one member of the household will go to the garage to work on projects.
Kitchen Remodel
Kitchen remodels are especially desirable in Saprae Creek homes where the kitchen space is too small for the family to eat. With creative rearranging of the cabinets or removal of a non-load bearing wall, many homeowners are able to make space for a table or breakfast nook. In homes where there is just not enough space for an eat-in situation, a bump-out may provide the space necessary to install a small table. Kitchen remodels typically deliver around 75% ROI. To keep costs down and ensure maximum return of investment, avoid purchasing high-end or gourmet appliances, because many homebuyers are not willing to pay extra for them.
Bathroom Remodel
A typical bathroom remodel will have an ROI of 66%. Many bathroom remodels involve floor replacement, fixture replacement, new tiles, new paint, new countertops or new vanity. Homeowners hoping to get the most for their money sometimes turn to upgrades like custom cabinet installation. Many homeowners choose to replace their toilet with a low-flow model, or choose to install a pedestal bathtub to bathe in comfort. Hoping to install a touch of luxury? Opt for heated floors when you install new flooring.
Work With Your Real Estate Agent
Your real estate agent can help you determine which home improvement projects will maximize your return on investment when you sell your home. To find out more about how you can make the most from your home sale, contact a real estate professional in your area. Have a consultation to discuss which home improvements will be the most beneficial on your property.