Get in Shape This Year in Fort McMurray
Posted by Brett Campbell on Tuesday, January 28, 2014 at 11:08:03 AM
By Brett Campbell / January 28, 2014
Comment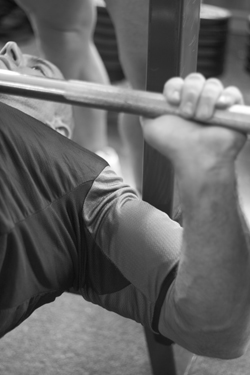 MacDonald Island is full of great attractions to help you get in shape. Whether you prefer to workout on your own, a class or some type of sport, you can find it at MacDonald Island. Here are some of the choices found here.
As the largest community recreational facility in the entire country, you can enjoy all types of interesting activities here. This facility features the K-Rock Climbing Wall and so much more. You can play volleyball, basketball, badminton or a number of other sporting activities at MacDonald Island. Enjoy sports drop in activities or join a league to get your exercise.
The Fitness Centre
Exercise is a very important part of life. With the right workout routine, you can gain energy, lose weight and stay in shape. Whether you're a beginner or an advanced fitness guru, the Total Fitness Centre has what you need. It's open to all patrons 15 years of age or older and provides plenty of cardio machines, cable weights and free weights.
Features of the Total Fitness Centre at MacDonald Island include:
Drop-in Programs
Registered Fitness Classes
Teen Programs
Child Care
Cardio Machines, such as elliptical, treadmills, exercise bikes, summit trainers and climbers
Fee Weights up to 110 pounds
Complimentary training programs
Personal Training
EZ Curl Bars
Universal Cable Systems
Dip Machine
Chin Up Machine
Leg Raise Machine
Squat Racks
And More!
This fitness centre will provide everything you need to reach your personal fitness goals this year. With all the best equipment, plenty of custom programs and everything anybody could possibly need, even high-level athletes can train here.
The Total Fitness Centre is open from 5am to 11pm during the week, from 7am to 10pm on Weekends and from 7am to 10pm on Statutory Holidays. You can enjoy all types of drop in programs and a full schedule of regular classes.