Fort McMurray Vacation Guide: Where to Sleep, Eat & Explore
Posted by Brett Campbell on Monday, June 27, 2022 at 1:07 PM
By Brett Campbell / June 27, 2022
Comment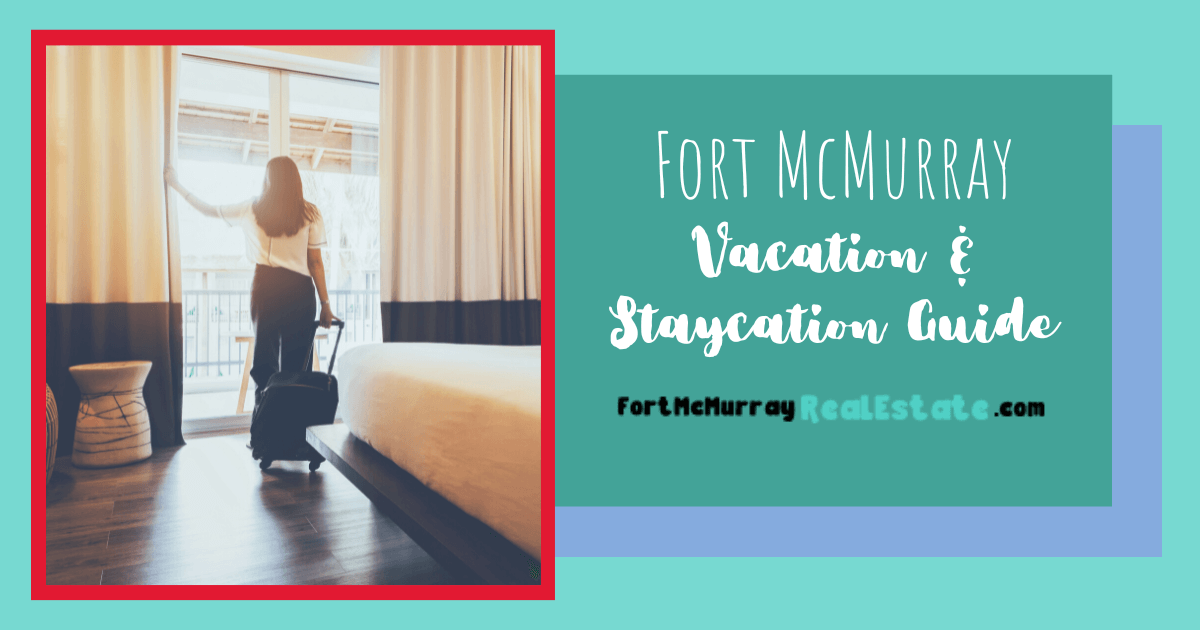 The city of Fort McMurray provides a ton of year-round fun activities for its residents, in addition to beautiful scenery. A vacation or staycation is an excellent way for someone to get to know the community and explore some of its activities, dining, and adventures. There are also excellent choices for hotels to stay in during a trip or for a change of scenery. Read on to learn how to plan the perfect vacation or staycation in Fort McMurray, Alberta.
Hotels in Fort McMurray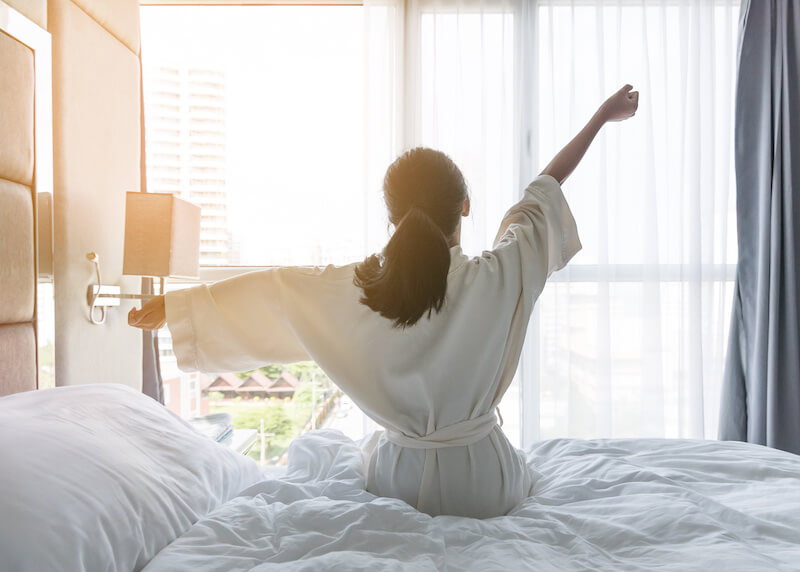 Five hotels in Fort McMurray are highly recommended for a stay here. Depending on the time of year one visits, rates are very affordable for a vacation or staycation. Most of the hotels also provide a great view of some of the scenery in and around Fort McMurray. Here are those five recommendations.
Best Western Plus Sawridge Suites
The Best Western Plus Sawridge Suites is on TaigaNova Crescent, just a short walk from the banks of the Athabasca River. If staying at this Best Western, a one-bedroom suite is the way to go.
A king or queen studio suite with kitchenette costs around $200 a night. Suites have a 47-inch TV, plush beds, and an open-style floor plan with modern furnishings. The kitchenette includes a mini-fridge, microwave, coffee maker, and more.
Best Western Plus Sawridge Suites Amenities
Gym
Cocktail lounge
Sauna
On-site dry cleaning
Free outdoor parking
Paid underground parking
TownePlace Suites Fort McMurray
TownePlace Suites is a Marriott property in Fort McMurray, located on Sakitawaw Trail. It's one of the newer hotels in town and is located within 500 feet of the beautiful Hangingstone River, so rooms on the top floor have great views of the valley and the river.
Guests will enjoy staying here because it has an indoor pool, a water slide, and a hot tub. Kitchenette suites include a full-sized refrigerator, sink, dishwasher, and convection oven. A one-bedroom suite with a separate living room costs around $275 a night. Pets are allowed, and the hotel offers free parking.
TownePlace Suites Fort McMurray Amenities
Indoor pool with water slide
Hot tub
Fitness centre
In-suite kitchenettes
Pomeroy Hotel Fort McMurray
The Pomeroy Hotel is not a luxury hotel experience, but it's close to one! This new state-of-the-art facility in downtown Fort McMurray is a small modern hotel offering comfy suites and an extremely professional, friendly staff. The Pomeroy is not far from the entrance to MacDonald Island Park, making it a great launching point for visitors who want to check out all the amenities and facilities the island offers.
A King Suite at the Pomeroy offers 650 square feet of space and a private terrace for guests to put their feet up. It has a dining area, a full kitchen, and a spacious bathroom.
The Pomeroy offers complimentary parking for all guests in a heated underground garage. Amenities include free breakfast, a fitness center, a hot tub, and WiFi.
Pomeroy Hotel Fort McMurray Amenities
Complimentary breakfast
Fitness centre
Hot tub
Business centre
Pet-friendly rooms
Chez Dube Country Inn
The Chez Dube Country Inn in Fort McMurray is the perfect choice for a luxurious and romantic getaway! It's the only "boutique" hotel in town, and the Honeymoon Suite is the best choice for a room here. The hotel overlooks Borealis Park and the banks of the Syne River.
The Honeymoon Suite is $299 a night for a romantic stay, offering a double Jacuzzi, fireplace, and a deluxe king-sized bed. Regular rooms start at $150 per night. All rooms have mini-fridges, private washrooms, and free WiFi.
Chez Dube's fantastic dining room offers a hearty complimentary breakfast each morning. The menu includes authentic Belgian waffles, smoked salmon Eggs Benedict, and more delectable surprises. For more fun, the Grand Room has comfortable seating options and a game room with billiards and foosball.
Chez Dube Country Inn Amenities
Made-to-order breakfast
Private parking
Private bathrooms
Unlimited YMCA passes
In-room mini-fridges
Baymont by Wyndham Fort McMurray
The Baymont by Wyndham in Fort McMurray is the best choice to stretch out some dollars on a stay. The suites are spacious and offer full kitchens, private washrooms, and elegant hardwood floors. Plus, rooms start at around $150 a night.
The hotel is in a great location on Franklin Avenue, with many things to do and see nearby. Just a short walk from the hotel is Borealis Park, fine dining or fast food, and the banks of the Clearwater River.
There are not a ton of unexpected amenities at the Baymont by Wyndham, but they're perfect for a vacation or staycation lasting more than a few days. There's free WiFi, parking, breakfast, and daily housekeeping.
Baymont by Wyndham Fort McMurray Amenities
WiFi
Complimentary breakfast
Free parking
Meeting room
Business centre
Laundry
Food & Dining in Fort McMurray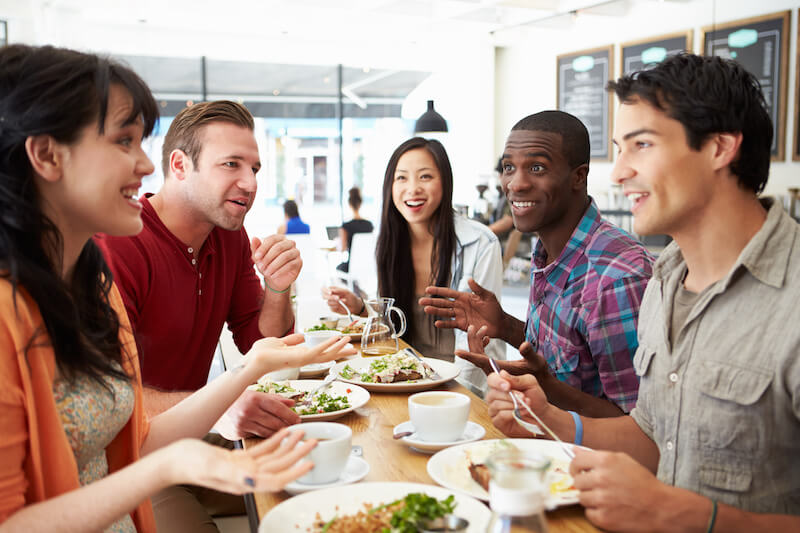 Breakfast is taken care of if a vacationer has chosen any of the hotels listed above. But what about lunch and dinner? Fort McMurray has all the expected chain restaurants that a similar-sized city has anywhere in Canada, from Boston's Pizza to Tim Hortons. For local flavours you won't find anywhere else, check out some of the favourites listed here.
Mitchell's Cafe
Mitchell's Cafe fits the bill as a "local favourite" in Fort McMurray, located downtown on Main Street and Manning Avenue. Mitchell's Cafe's building has a bit of local history, sitting on the site of the first RCMP barracks in Fort McMurray. The original owners of the cafe were former RCMP officers, and they had a son named Mitchell, hence the name.
Mitchell's serves some fabulous espresso drinks and baked goods, but the real draw is sitting down for lunch or dinner. They have seasonal menu items, Canadian favourites, and a kids' menu. Mitchell's is open six days a week and closed on Sundays.
Popular Dishes at Mitchell's Cafe
Pizza of the Day
Best breakfast sandwich: The Dark Canuck
Criss-Cross Pork & Sauce
Pulled Pork
Roast Beef Zinger
Italian Quattro
Earl's Kitchen & Bar
Earl's Kitchen & Bar is off the Morrison Street highway in Fort McMurray. There is also a second Earl's location at the Fort McMurray Airport, but it's a smaller venue with more to-go options. The Earl's downtown is a better spot for a gourmet meal and a quiet drink on vacation.
Visitors should book a table at Earl's, especially for dinner, as it tends to fill up fast in the evening hours. Beer, wine, and cocktails are available in the dining room and the lounge/bar. For the best dining experience, come for a quiet lunch and eat outside on the patio. Earl's is open daily from 11 a.m. to 11 p.m. and offers free WiFi and parking for all diners.
Popular Dishes at Earl's Kitchen & Bar
Steak & Sushi platter
Jumbo Lump Crab Cakes & Greens
BBQ Ribs & Cajun Chicken
Butter Chicken Curry
Bigger Better Burger
Sticky Toffee Chocolate Pudding
The Keg Steakhouse & Bar
The Keg Steakhouse is a stylish and casual dining experience with some gourmet items on the menu. It's on Main Street and MacDonald Avenue downtown and is open seven days a week from 4 to 10 p.m. (11 p.m. on Fridays and Saturdays).
Mocktails and gourmet sandwiches make up the bulk of the lunch menu at The Keg Steakhouse. For the best experience, come in the evening for dinner and dessert. The menu has many additional offerings of traditional steaks, prime rib meals, and surf & turf.
Popular Dishes at The Keg Steakhouse & Bar
Vegetarian Meatloaf
Filet Mignon
Prime Rib
Steak & Lobster
Baseball Top Sirloin
Mile High Chocolate Cake
Attractions in Fort McMurray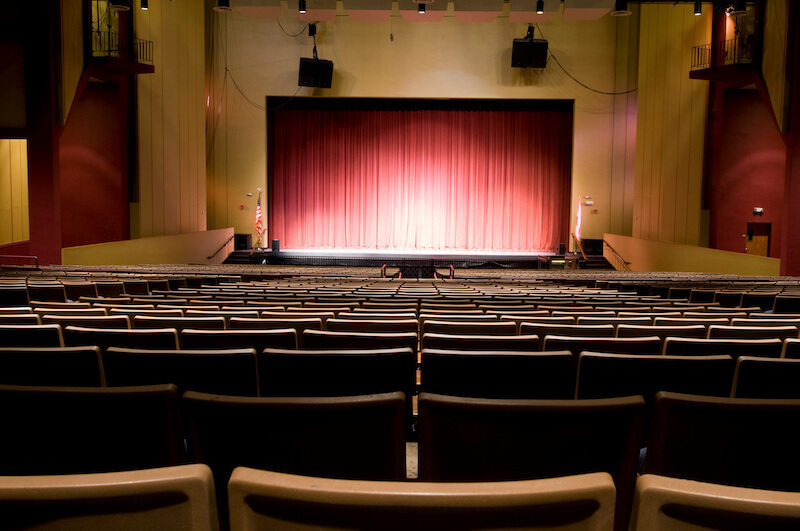 The scenery alone is a great reason to visit Fort McMurray. The fall colours in the trees are stunning, and the sea of greens in the summertime is dazzling. Even the winter wonderland of the town along the Athabasca River is a sight to behold. However, there are other attractions to check out in Fort McMurray on a vacation or staycation.
Oil Sands Discovery Centre
The Athabasca oil sands are a big part of why Fort McMurray is still a town today. The Oil Sands Discovery Centre on MacKenzie Boulevard is a museum celebrating this important natural resource. Visiting this museum is about as close as a person can get to Alberta's Oil Sands without getting a job with one of the oil companies!
The Discovery Centre opened in 1985 and offers programs and exhibits highlighting the oil sands' science, technology, and history. Standing next to the centre's 150-tonne heavy hauler truck gives a real sense of the size and scope of operations in the oil industry.
The centre's regular programmes include films and demonstrations of various sorts. Watch a hot water extraction to learn how bitumen is extracted from the sands. One of the significant outdoor exhibits to see is "Cyrus," an 85-tonne bucketwheel excavator and one of the biggest artifacts in all of Canada.
Suncore Energy Centre for the Performing Arts
The Suncore Energy Centre for the Performing Arts is the place to catch a stage show in Fort McMurray. The centre is at Holy Trinity Catholic High School and has been home to UpTown programs. Dance shows have taken place here for more than a decade now.
This state-of-the-art facility provides a space for regular visual and performing arts, stage plays, and musicals. Check the schedule when planning a staycation to include a performance on your list of things to do in Fort McMurray.
This performance centre boasts a Proscenium Black Box Theatre with seating for 350, a 4K laser projector, and a full-stage PVC cyclorama for fantastic lighting effects during shows. Prices vary depending on which group is performing.
Wood Buffalo County Summer Events
Wood Buffalo County puts on several special events and concerts every summer. Planning a vacation or staycation around these events is a way to make a trip here even more entertaining. However, booking hotels well before some of these events is advisable.
The June Bug Children's Festival is an event for kids. Balloon animal artists, face painting, bounce castles, and other fun children's events are the festival's focus.
Downtown gets taken over every summer as more than 20,000 people arrive for InterPLAY. This street festival features live music, street performances, artists and more.
The Wood Buffalo Country Fair is a major event showcasing traditional First Nations and local Canadian artists. Paintings, sculptures, intricate wood carvings, and other works of art decorate this event.
Music & Midways is a summer live music concert series held every year. The Country Music Jubilee and the Nexen CanadaROCKS festival both happen at the facilities on MacDonald Island for an incredible series of shows.
Adventures in Fort McMurray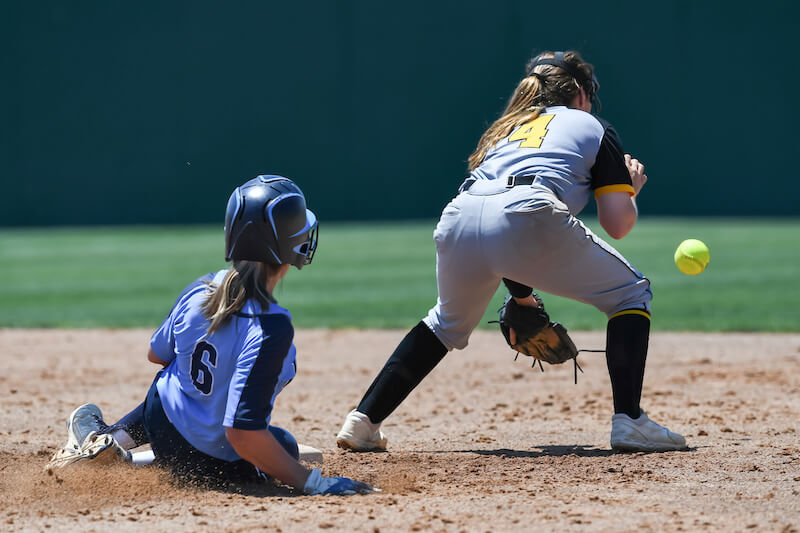 There is much more to Fort McMurray than exceptional scenery. You'll find many adventures year-round, which only add to the value of a vacation in the area. Here are three great experiences to check out in Fort McMurray.
Syncrude Tymerlea Athletic Park
Sports fans will want to check out the many tournaments and events held at the Syncrude Tymerlea Athletic Park each summer, which has an outdoor rink during winter. This sports facility features some of the region's most exciting softball and cricket tournaments every summer.
The park has four soccer fields, six softball diamonds and a full-sized cricket pitch. Past events include the 2015 Western Canada Summer Soccer Games and the annual Wood Buffalo June Jamboree.
Aside from sports, Syncrude is one of the best parks in the area to visit at any time. There's a playground for children and an aquapark for cooling off during summer.
Vista Ridge
Vista Ridge is an outdoor park that ensures visitors always have an adventure at their fingertips, whether they come to Fort McMurray in the summer or winter. During summer, Vista Ridge's main draw is an incredible aerial park. Visitors can climb, swing, navigate rope bridges, and challenge themselves on climbing walls. There are even some lower-to-the-ground adventures for children. Vista Ridge has a 12-hole golf course and a mini-putt course open during summer.
The Fort McMurray area might look flat from a distance, but during winter, Vista Ridge becomes the region's best location for skiing. The park has several modest hills for different skill levels of skiers. Snowboarders are welcome, too, and the park even has modern ski lifts.
Non-skiers can have fun on the tubing hill or skating in the outdoor rink. Vista Ridge has a beautiful ski lodge for some hot cocoa at the end of the day and all the equipment rentals needed for a fun time on the slopes.
Heritage Village
The Fort McMurray Heritage Village and Heritage Shipyard are the places to visit for anyone wanting to dive deeply into the region's history. The village has a collection of dozens of historical buildings from the frontier times around Fort McMurray. Many of the buildings are over 100 years old.
Visitors can tour a trapper's cabin, a one-room schoolhouse, some houses owned by esteemed families in Fort McMurray, and several historic churches. A museum in the village offers additional insights into Fort McMurray's history, and a gift shop is also available.
Fort McMurray was once a major transportation hub due to the rail lines and rivers. The Heritage Shipyard is a place to explore some of the ships, rail cars, and other artifacts that were a part of that history.
When to Visit Fort McMurray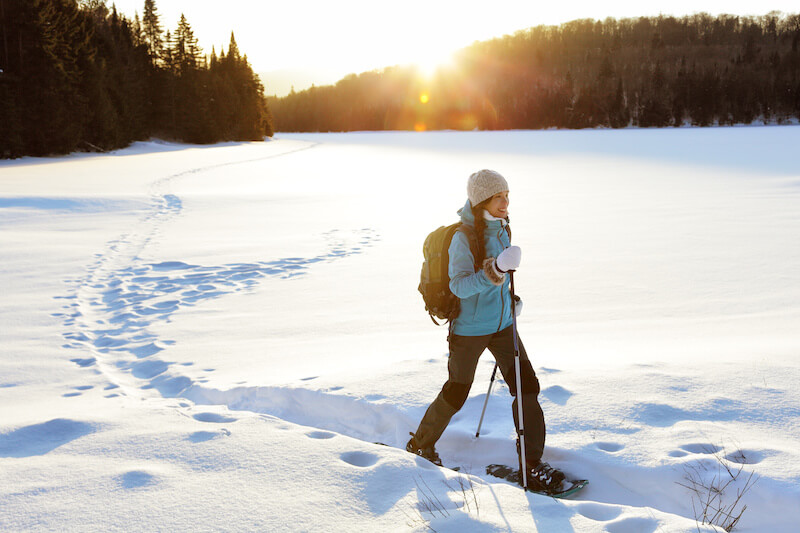 The summer months are the best time of year to visit Fort McMurray. However, those who don't mind the cold will find plenty to see and do during the winter months.
June through August is the busiest tourist season of the year. Hotel rooms can cost more at this time and be scarce during some busier summer events. Bring a jacket if visiting Fort McMurray during summer because chilly days are still possible. Summer is also the rainy season, with about one week each month seeing significant rainfall.
The fall colours in September are well worth seeing in Fort McMurray. Temperatures do start to drop significantly, however. Daytime highs will average around 8° C in September and drop to -11° C by November. The first light snowfalls will also start during the fall. Hotels begin to empty, so it can be a more affordable time for a vacation.
Warm weather vacationers will not prefer Fort McMurray during the winter months, as there can be up to 30 centimetres of snow on the ground from December through February. Daytime high temperatures will range from -9° C to -15° C. For those who don't mind the cold, it's a great time to visit and enjoy skiing, skating in the community's outdoor rinks, and viewing the Northern Lights. These dazzling light shows arrive in the night sky every September and can be viewed until May.
Things start to warm up in Fort McMurray during the spring months (March through May). The community becomes more active as winter recedes; by late May, daytime highs are around 6° C. The rivers tend to be a bit high during spring runoff, but there are plenty of other ways to enjoy the outdoors.
A Vacation or Staycation Awaits in Fort McMurray
The adventures travellers can enjoy in Fort McMurray extend throughout the year, despite its chilly winters. There are so many things to do here that even locals can enjoy a staycation and start exploring everything the city offers. If you're planning to or have just moved to Fort McMurray, a vacation or staycation in the area is a great way to get to know this city.