Back to School in Fort McMurray: Your Guide to Early Ed, Public Schools & Keyano College
Posted by Brett Campbell on Monday, September 26, 2022 at 11:58 AM
By Brett Campbell / September 26, 2022
Comment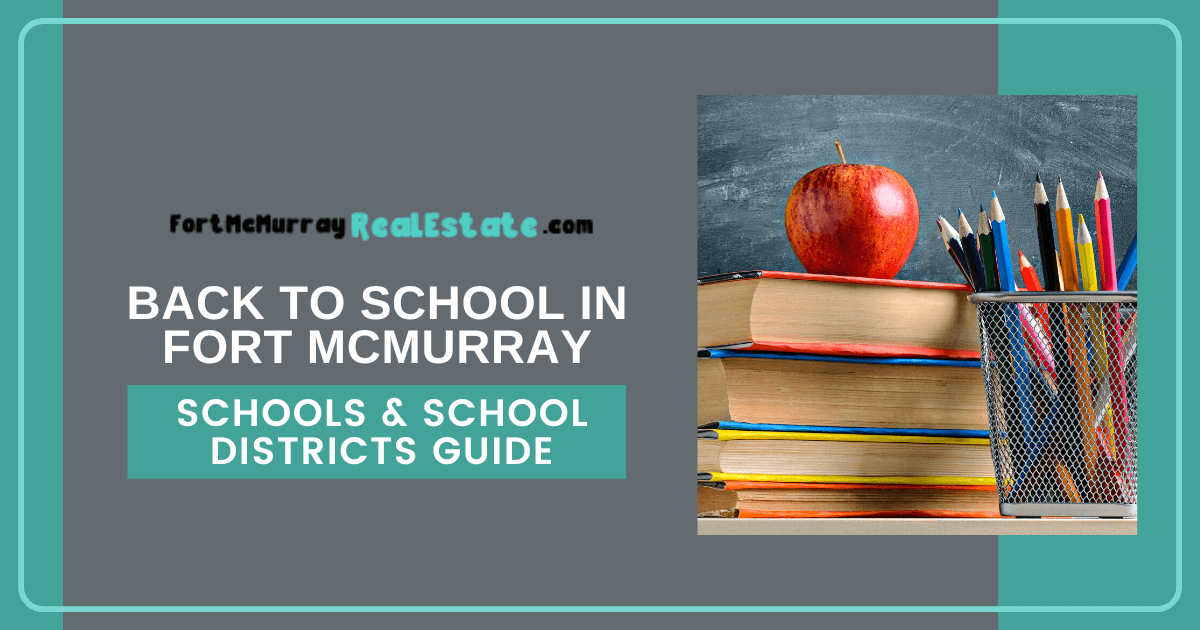 New arrivals in Fort McMurray will be happy to know that there is a robust educational system that has grown with the city over the years. Fort McMurray schools begin with preschool and extend through Keyano College, which allows local secondary grads to pursue careers in the oil sands. If you just purchased one of Fort McMurray's homes for sale, be sure to familiarize yourself with the local schools and school districts.
Fort McMurray Early Education
Parents who want to enroll their children in programs before kindergarten have several preschool and early childhood education options to consider.
McMurray Montessori Academy: Located in the Thickwood Heights neighbourhood, this Montessori school offers early child care from 1–3 years of age. It has natural play areas outdoors, hands-on learning indoors, and staff accustomed to working with small children.
Fort McMurray Montessori Preschool: Operated in the same location in Thickwood Heights, the Montessori Preschool is available for children aged 2–4. Typical annual enrollment is around 25 students.
Hillcrest Montessori Academy: Children from 3–6 years of age begin learning early computer skills, forestry education, organic gardening, and much more at the Hillcrest Montessori Academy.
Birchwood Academy: This Montessori summer camp educational program is available for children as young as 3.
Thickwood Heights Preschool: This preschool offers two- and three-day programs for children starting at age 3. The only prerequisite is that children must be fully potty trained before starting in one of the programs.
Early Start Learning Centre: Early Start is a private preschool serving kids from 2–4 years of age. Potty training is not a prerequisite, and all teachers are certified early childhood educators.
Fort McMurray Public School District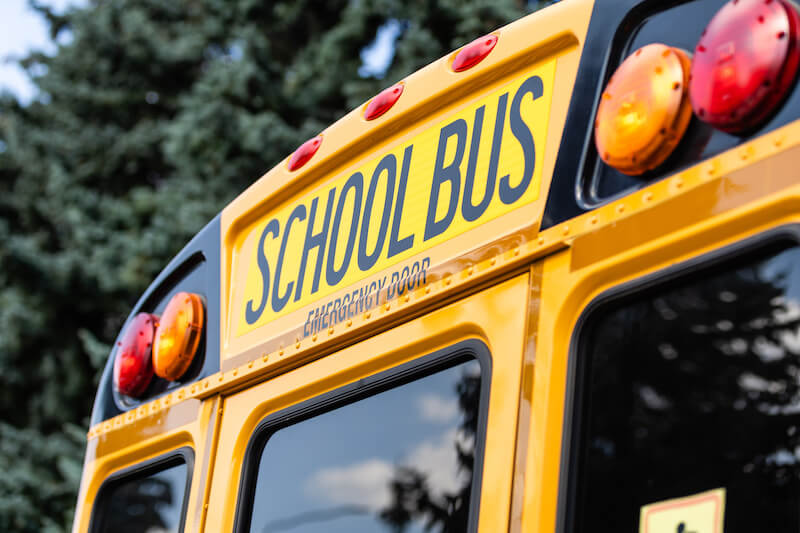 The Fort McMurray Public School District governs the secular public schools in the urban service area. There are currently 12 elementary schools, four high schools, and several alternative and specialized schools. The district also supports at-home education. The elementary schools are all preschool through Grade 6 schools:
Every elementary school in the Fort McMurray District offers some specialized programs in addition to the core curriculum. The specialized coursework and schedules vary from school to school. For example, École Dickinsfield is the only French Immersion elementary school, and the Greely Road Public School offers the unique MicroSociety program, where children take on real-world, adult "roles" like running an in-school business or getting elected to public office.
The district maintains a complete list of specialized programs for parents to consider.
The four public high schools in Fort McMurray are:
The boundary for École McTavish is on the north side of Timberlea, while Westwood Community High's is to the south of homes for sale in Timberlea, down to the waterfront homes along the Athabasca River. Students whose families live on the south side of the river attend Fort McMurray Composite High. Frank Spragins High School is an alternative module-based high school focused on the Registered Apprentice Program (RAP).
Fort McMurray Catholic School District
The Fort McMurray Catholic Board of Education governs all the Catholic schools in Fort McMurray. Ten K–6 elementary schools and three high schools serve approximately 6,800 students here. The Catholic elementary schools are:
St. Martha School (Central Timberlea neighbourhood)
Our Lady of the Rivers Catholic School (Downtown Fort McMurray)
Good Shepherd School (Beacon Hill neighbourhood)
Father Beauregard School (Hillview Park neighbourhood)
École St. Paul School (Thickwood Heights neighbourhood)
St. Gabriel School (Thickwood Heights)
Sister Mary Phillips School (West Timberlea)
St. Anne's School (Central Timberlea)
St. Kateri School (Southeast Timberlea)
Elsie Yanik Catholic School (North Timberlea)
The Catholic high schools in Fort McMurray include:
Parents of Catholic elementary school students (Grades 1–6) can pay an annual fee to enroll their children in the Yellow Bus program for transportation. Students attending Father Patrick Mercredi Community High School or Holy Trinity High School can use the Yellow Bus program or the Regional Municipality of Wood Buffalo Transit (RMWBT) system.
The Fort McMurray Catholic School District Outreach program provides both in-school and out-of-school learning for students who are at risk of failing high school.
Fort McMurray's Keyano College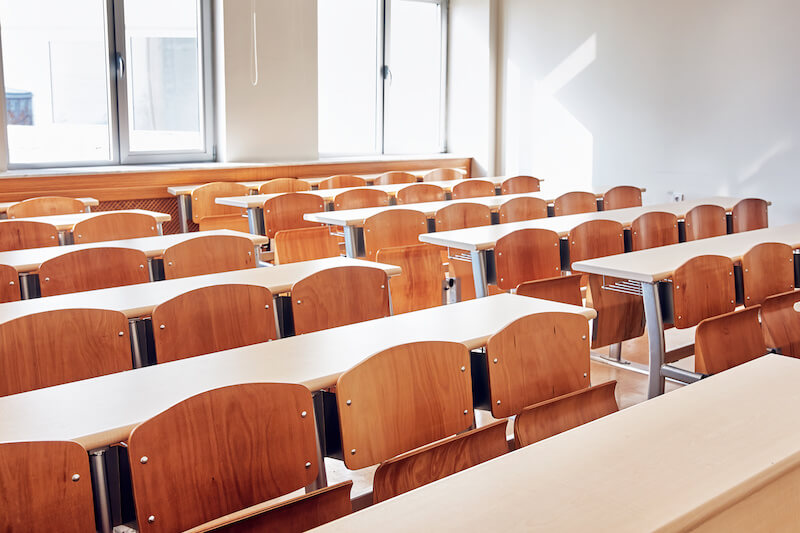 The Keyano College main campus is very close to Fort McMurray condos for sale along Franklin Avenue, which border the school to the northeast, and the mixed residential neighbourhood on the northwest side of King Street. There is a secondary campus in the Gregoire Industrial Park at Suncor Energy Industrial Campus. Keyano is a four-year college and a trade school that prepares the next generation of workers for jobs in the oil sands and beyond.
The Keyano College campus has around 3,000 full-time students and approximately 5,000 part-timers. The school opened in the 1960s and changed its name to Keyano in 1975. Keyano offers 11 bachelor's degree programs across Business Administration, Commerce, Education, Science and Social Work disciplines.
Many additional disciplinary programs are offered in a variety of trades. For example, someone wanting to become an electrician can work through an Apprenticeship to Master through Keyano College. Many of the trades and skills offered are directly related to jobs in the oil sands, such as the Heavy Equipment Technician program, Pipefitter and Steamfitter programs, and Power Engineering.
Keyano has an on-campus theatre that regularly brings in concerts by some of the biggest musical acts in Canada. Huskies athletics teams include college-level volleyball, basketball, cheer, cricket, soccer and futsal. Sponsors of the school hand out hundreds of thousands of dollars worth of scholarships to local Fort McMurray students every year to attend Keyano.
Lifelong Learning in Fort McMurray, AB
Schools are an important part of choosing somewhere to live. Thankfully, those who move to Fort McMurray will find plenty of options. From preschools to public and Catholic schools to Keyano College, every household in Fort McMurray can get an education.