Fort McMurray Real Estate Market Overview: March 2016
Posted by Brett Campbell on Wednesday, April 13, 2016 at 1:32:26 PM
By Brett Campbell / April 13, 2016
Comment
During the month of March, the city of Fort McMurray welcomed Spring and closed several successful residential real estate transactions!  There continues to be activity in the market despite ongoing low oil prices and changes in the overall provincial economy.  
During the month of March, there were a total 756 single family and condominium homes for sale in Fort McMurray.  This number was slightly elevated from previous months which saw 733 active listings in February and 722 active listings in January.  This is a normal increase that happens year over year as we emerge from Winter and head into the most active months for buying and selling homes.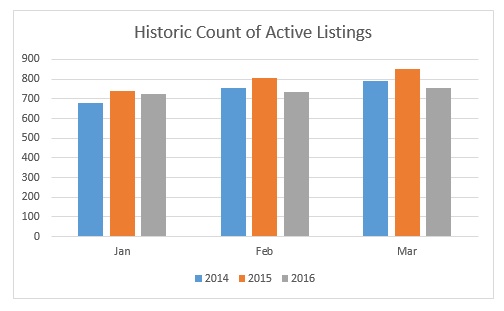 There were 48 successful residential real estate transactions during the month of March.  This was the same amount that was posted in February and an increase from the 42 transactions that were completed in January.  While this number remains considerably lower than the amount of transactions in previous years, it is encouraging to see transactions holding steady and resisting decline.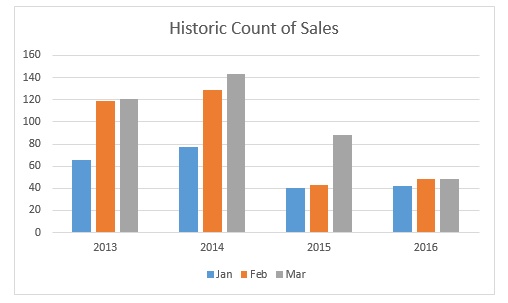 There is no denying that sale prices have decreased when compared with previous years.  The comparison of median list price to median sale price remains healthy.  In March, the median sale price was $25,000 lower than the median list price.  The difference between median list and median sale prices represents, among other factors, the willingness of Sellers to negotiate and the opportunity for Buyers to save money.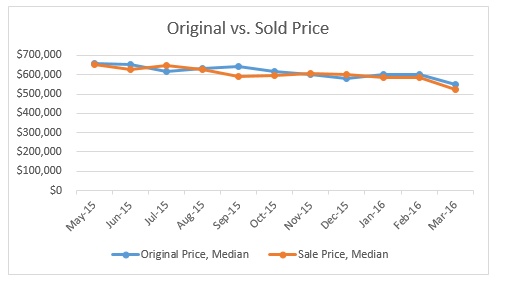 As we head into Spring and Summer, we expect the Fort McMurray residential real estate market will follow the standard year over year trend of more new listings and more Buyers actively looking.  If you are getting ready to buy or sell a home in Fort McMurray, contact Wood Buffalo Property Group to find out how we can help! 
*Disclosure* The opinions expressed within this site and  the interpretations of the data is the opinion of the REALTOR® posting the information and may not reflect the views of the board, brokerage or its members.